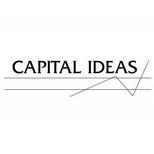 For Capital Ideas' Macro Plus Income portfolio, the portfolio manager seeks securities suitable for income reinvestment before retirement. The model averages around 16 trades per month and its current top holdings include the SPDR S&P MidCap 400 ETF (MDY), Baltic Trading (BALT) and the SPDR S&P Semiconductor ETF (XSD) (as of end of day 3/15/11).

On March 8, the auction website eBay (EBAY) was added to the model. While EBAY does not pay a dividend, it does has a track record of beating expectations. As Zacks Equity Research reported:
eBay Inc. reported fourth quarter earnings of 45 cents that beat the Zacks Consensus by 3 cents or 8.2%. This was in line with the average positive surprise of 8.2% reported in the four preceding quarters. eBay shares were up 3.02% in response.
Media Tech Analyst at Seeking Alpha believes that Paypal is the key to the company's success:
The unit has proven to be the best acquisition eBay has made and it gets us thinking that management should rename the company eBay PayPal. PayPal has done an effective job at leveraging its more than nine-million merchants and over 90 million active accounts, which are expected to grow to 130 million by 2013, increasing its penetration on eBay, adding merchants, integrating Bill Me Later, and expanding internationally, while warding off competitive threats, to-date.
Though PayPal alone won't be enough to justify a purchase:
However, despite PayPal being a great growth business, we are loath to buy the shares solely for PayPal. With all that said, we applaud management for pursuing a strategy that at the minimum has halted the slide in the company's structurally challenged core business. Give some credit where credit is due.
EBAY closed down 0.49% on 3/14.
Sources:
"eBay Tops, Shares Up" Zacks Equity Research, 1/20/11. https://finance.yahoo.com/news/eBay-Tops-Shares-zacks-3273723962.html
"eBay: PayPal Looks Great, Rest of Company Doesn't" Media Tech Analyst. SeekingAlpha, 2/13/11. https://seekingalpha.com/article/252550-ebay-paypal-looks-great-rest-of-company-doesn-t
All pricing data from Google Finance https://www.google.com/finance)