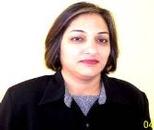 Author: Riddhi Ruparelia
Covestor model: Long-Term Growth
Disclosures: Long GHDX, IRBT, SSYS, DDD

As we write this on July 28th, the folks in Washington are still trying to figure out how to sustain the business of the nation. There is lot of uncertainty in the air and markets have already started reflecting that.
Since we don't have much control over that drama, we like to stay focused on life beyond Washington D.C. There are groundbreaking changes happening in many industries currently that will last many years, if not decades. Also, they will last irrespective of (or despite) the current economic upheavals. We are investing in already proven businesses leading some of these trends.
Genetics: Genetics research has been progressing at a rapid pace for many years. However, practical usage of genetics information for mass benefit are just emerging. One area of high interest is genetics-based diagnosis and even prognosis. A few companies have pioneered specific tests in this area that help cancer patients. Genomic Health (NASDAQ: GHDX) is a leader in this space with proven products, strong management and established relationship with doctors as well as insurers.  This is why GHDX is the most interesting company to us in this sector, and our largest holding as of 7/28.
Robotics: This is another area where technology is coming out of research mode and into the consumer products arena. A few years from now, I think the home vacuum robot Roomba will be known as the first robot for the masses. Its maker iRobot (NASDAQ: IRBT) also develops and supplies robots that reduce risk on human life – from combat field in Iraq / Afghanistan to nuclear power plants in Japan.
In late July, iRobot announced great quarterly results and raised its earnings outlook for the rest of the year. We are very confident in this company, which is why it's our second largest holding as of 7/28.
3D printing: 3D or three-dimensional printing can feel quite like it's straight out of a sci-fi movie. How can a printer make an object like a designer jewelry or custom fit artificial tooth or custom part for private aircraft?!  Ok, I agree that word "printing" is a bit misnomer here, though just a bit. Think of these machines as "custom fabricators" which can take a complex computer generated design of practical shape and form and fabricate it with specialized material in a few minutes or hours. The process involves depositing layers of specially developed material in micrometer or nanometer thickness, one bit at a time, on top of each other, precisely operated by a computer. This is similar to how an inkjet printer prints photos, except that this is in three dimension, hence "3D printing."
Two leading companies we track in this space are Stratsys (NASDAQ: SSYS) and 3D Systems (NYSE: DDD). We hold shares of both these companies in our portfolio, as of 7/28. Both make machines called 3D printers as well as develop specialized material suitable for various applications. The number of applications that can use this technology are consistently growing for many years. However, there is a still a long runway ahead. One of the key investment theses here is the "razor and blade business" – the specialized material developed by these companies should be a growing source of recurring revenue for these companies for years to come.
Coming back to market dynamics, as always, we avoid trying to time the market and stay fully invested. At the same time, if the market significantly drops next week, we will be prepared to add leverage and pick up some interesting stocks.
Sources:
"iRobot Reports Second-Quarter Financial Results" 7/26/11 Press Release: https://www.businesswire.com/news/home/20110726006728/en/iRobot-Reports-Second-Quarter-Financial-Results