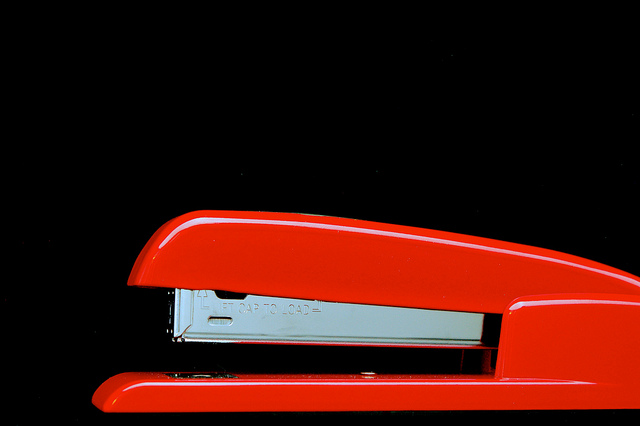 The S&P 500 Index (SPX) returned +5.24% in Q2-2014 compared to +2.92% in the same quarter last year. During the second quarter, the market continued its upward spiral breaking another all-time high as the S&P 500 index reached an intraday high of 1,964.24.
Midway through 2014, the U.S. economy appears to be firing on all economic cylinders. According to media sources, real GDP growth, job growth, and corporate balance sheets are all improving and gaining steam.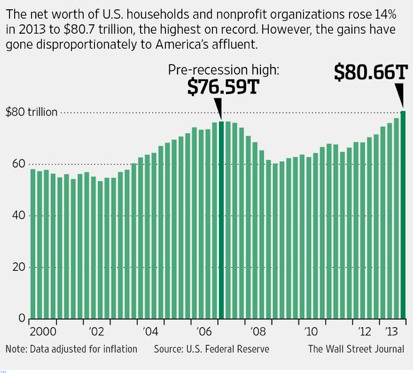 Job growth and the wealth effect via asset appreciation continue to spur consumer spending and home buying. Additionally, office supplies and related products should pick-up as more employees enter the labor force. To that end, spending on home, office, and everyday items should enjoy better economics over the foreseeable future.
However, the stock market is painting a different picture, at least for discount variety store Walmart (WMT) and office supply chain Staples (SPLS). Since the collapse of Lehman Brothers and the bailout of the banks in September 2008, both these stocks have underperformed Home Depot (HD), SPDR S&P Retail ETF (XRT), and SPDR S&P 500 ETF (SPY) by a considerable margin.
Price and Valuation Metrics as of 7/5/14:
| | | | | | | | |
| --- | --- | --- | --- | --- | --- | --- | --- |
| Company | Price | P/S | P/B | | P/E | Fwd P/E | PEG Ratio |
| HD | 82.05 | 1.41 | 9.23 | | 20.86 | 16.03 | 1.15 |
| SPLS | 11.26 | 0.31 | 1.16 | | 13.58 | 11.61 | -9.74 |
| WMT | 75.75 | 0.51 | 3.34 | | 15.64 | 13.45 | 1.81 |
Source: Yahoo Finance
Given this backdrop, I reduced two holdings in the Prudent Value portfolio on price strength and initiated five new positions in the second quarter, including two in the retail space (SPLS and WMT) to take advantage of the attractive valuations (see table above). Notwithstanding slower growth, SPLS and WMT look to benefit in the immediate future as jobs and home prices continue to improve.
The largest position added to the portfolio in the second quarter was WMT. WMT, is a multinational retailer based in Bentonville, Arkansas that runs chains of large discount department stores and warehouse stores (Sam's Club), including online operations, Walmart.com.
The company is the world's largest by revenue at $476.3 billion (FY Jan 2014) and is the biggest private employer in the world with over two million employees. WMT is engaged in the operation of retail stores located throughout the United States; its wholly owned subsidiaries in Argentina, Brazil, Canada, China, Japan and the United Kingdom; its majority owned subsidiaries in Africa, Central America, Chile, China and Mexico; its joint ventures in India and China, and other controlled subsidiaries in China.
As we enter the third quarter, I remain cautiously optimistic in this bull market entering its sixth year, amid low volatility and no major pull backs in recent memory. According to the Wall Street Journal, the Dow Jones Industrial Average has gone 32 months without a 10% decline, the fifth-longest run on record. In my opinion, our diversified portfolio, which includes low duration bond ETFs, may be well positioned in the event of unforeseeable turbulence in the market.
Additionally, the portfolio maintains a collection of businesses that are projected to grow in value over the long-term. To learn more about Prudent Value, please click here.
Photo credit: JD Hancock via Flickr Creative Commons
—-
To learn more about how Covestor works, contact our Client Advisers at clientservices@interactiveadvisors.com or 1.866.825.3005. Or you can try Covestor's services with a free trial account.
DISCLAIMER: The investments discussed are held in client accounts as of July 31, 2013. These investments may or may not be currently held in client accounts. The reader should not assume that any investments identified were or will be profitable or that any investment recommendations or investment decisions we make in the future will be profitable. Past performance is no guarantee of future results.