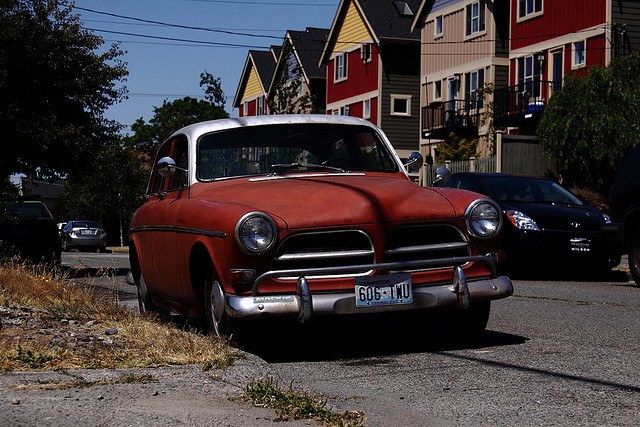 I've spent over twenty years investing based on the belief that if I concentrate on balance sheets and tangible assets first, it will help protect me in falling markets and position me to benefit from lower prices.
Strict adherence to this discipline tends to price me out of overvalued markets. It encourages the raising of cash as investments reach my estimates of fair value. This in turn builds buying power for future periods of market weakness and fear.
The philosophy is simply buy low and sell high. This strict focus on valuation supplies the control mechanism for doing that. This safety-first approach has served me well over the years and I don't intend to change it. This strategy also governs my investing philosophy with the TenStocks portfolio.
That said it has not helped much over the last few years as I continue to underperform a powerful, liquidity-driven market. Because this constant bull market from the March 2009 low has given birth to a new generation of stock market geniuses, old dogs like me who want to make sure I'm still standing when the tide goes out are currently looking like we're in the wrong place, at the wrong time, with the wrong idea.
This market has not being kind to those who prefer to drive a Volvo, within the speed limits, with their safety belt firmly in place. The best way to outperform this market over the last few years has been to drive a fast red convertible sports car with the hood down and the gas pedal pressed firmly to the floor. I didn't do that and I've paid for it.
At the same time, I've made some big focused investments that haven't worked out as I hoped. I had high expectations for Hutchinson Technology (HTCH) as a turnaround play on their move to manufacture in Thailand.
But the worst Thai flood in a hundred years put their newly opened factory under ten feet of water and left them up a very wet creek with a very small paddle. And, of course, my recent performance would still have been more than acceptable if it were not for my ill-fated investment in Aveo Pharmaceuticals (AVEO).
I continue to view the market as overvalued and new qualifying investment ideas are frustratingly hard to find. The only way I could make it easier to put money to work in today's market would be to raise the price I am prepared to pay for a given asset and to lower my margin of safety.
As much as I dislike seeing the market move away from me I do not intend to lower the standards that have served me well—on average—over the last couple of decades.
Photo credit: Andrew Smith via Flickr Creative Commons
DISCLAIMER: The investments discussed are held in client accounts as of May 31, 2013. These investments may or may not be currently held in client accounts. The reader should not assume that any investments identified were or will be profitable or that any investment recommendations or investment decisions we make in the future will be profitable. Past performance is no guarantee of future results.