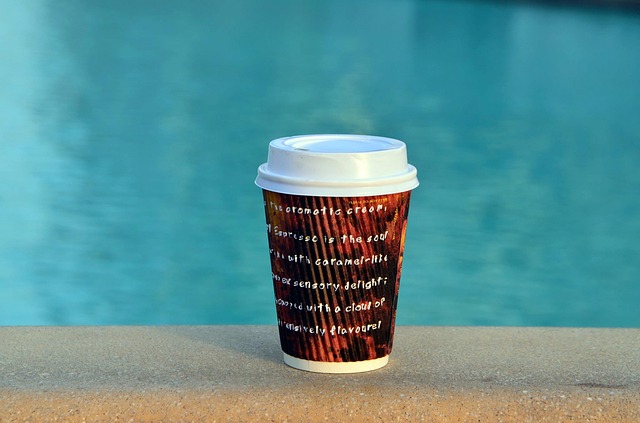 They say the market is designed to fool most of the people most of the time, and the first half of 2014 was no exception.
So without further ado, here some of the most notable market trends that few would have predicted heading into 2014:
Lower interest rates
The "experts" keep calling for higher interest rates, yet the yield on the 10-year Treasury note has been stuck below 3% since the middle of 2011. Oh well. One of these days the experts will be right and rates will rise, although who knows when that will be.
10-Year Treasury Note Yield
For years, investors have been bombarded with warnings that their bond holdings could be hit when interest rates finally rise. The Federal Reserve has been tapering its bond purchases but isn't seen raising the benchmark interest rate from near zero until early 2015.
Income investors and retirees would welcome higher rates because they could finally earn decent yields. Yet when rates do eventually rise it could trigger some pain since bond yields and prices move in opposite directions.
"Generally, the worst place to be when rates are rising is in bond funds or bonds with long maturities and low coupons, since they will suffer the most as interest rates rise," writes Barry Glassman at CNBC.com. "Years' worth of gains could be wiped out if rates jump quickly."
Therefore, it doesn't hurt to be prepared and at least have a plan to deal with rising rates.
The 'death' of volatility
Investing in U.S. stocks has been a little like watching paint dry. The S&P 500 hasn't seen a 1% daily move in weeks — the longest such streak in over two decades.
"Elvis — and volatility — has left the building," ConvergEx Group analysts said in a note this week. "The biggest surprise in 2014 thus far is that no one seems to care how stocks trade. If they did, there would be more investors expressing divergent viewpoints and pushing volatility higher. Instead, actual volatility remains low and options prices indicate that few people think that will change materially any time soon."
The CBOE Volatility Index (VIX), Wall Street's "fear gauge," has dropped to multiyear lows.
VIX
The VIX is lingering around 12, below its long-run average of about 20. Some are even willing to proclaim the "death" of volatility since investors seem convinced that central banks will keep easy monetary policies in place and support risk assets. It has been nearly three full years since the S&P 500 has experienced a 10% correction.
"What will drive volatility back into the markets? Yes, a large geopolitical shock is always good for jolting investors back to reality. So that could happen. But aside from that, it seems we are in for a long slow summer and early fall for 2014," the ConvergEx analysts said.
"Volatility, or the lack of, can linger far longer than you think possible," they added. "And one last word on the topic – the VIX tends to bottom for the year in December. Not the summer."
The best-performing stock market is … India
The top-performing equity ETF during the first half of the year was Market Vectors India Small-Cap (SCIF) with a total return of about 60%.
Market Vectors India Small-Cap
India's stock market is surging in the wake of recent elections that marked a major political shift in the emerging market.
"At the general elections that took place in the spring of 2014, the Bharatiya Janata Party won a large majority in India's lower house of parliament and selected Narendra Modi to serve as India's 14th prime minister," says Morningstar senior fund analyst Patricia Oey.
"Modi was the leader of the state of Gujarat, which has recently seen strong growth thanks to Modi's policies, which fostered a more business-friendly regulatory environment and large investments in infrastructure," she said. "Modi's leadership record and the BJP's relatively large majority win, which should make it easier to push through difficult reforms, have helped drive a strong market rally."
A strengthening rupee versus the U.S. dollar is also providing a tailwind for investors as capital flows into India.
Soft commodities spike
Coffee was the best-performing commodity during the first half of the year with a gain of more than 60%. Many other soft commodities and agriculture-related sectors were also up big.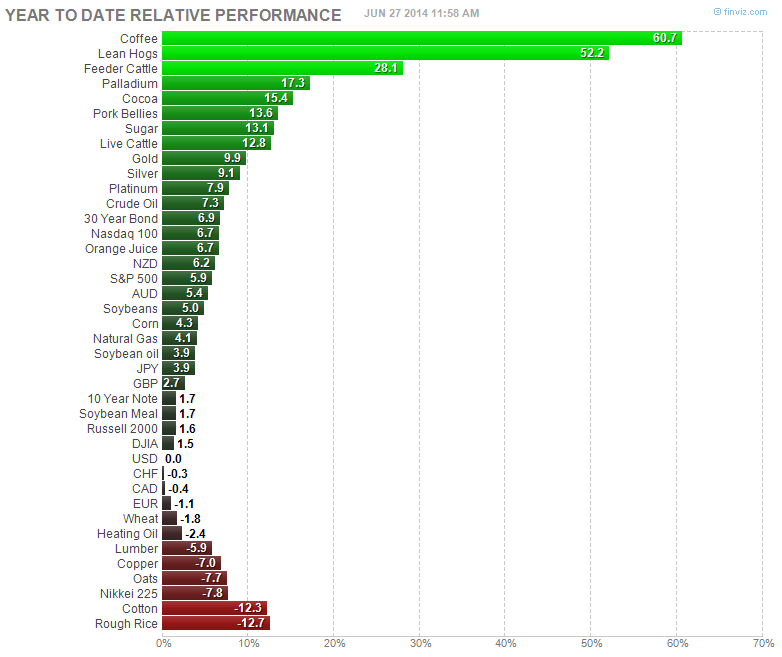 This is good news for commodity investors but rising food costs mean we have to pay more at the grocery store.
The top-performing sector is … utilities
Slow and steady is winning the sector race so far this year.
Of the nine major U.S. sectors, utilities are tops with a gain of about 17% during the first six months.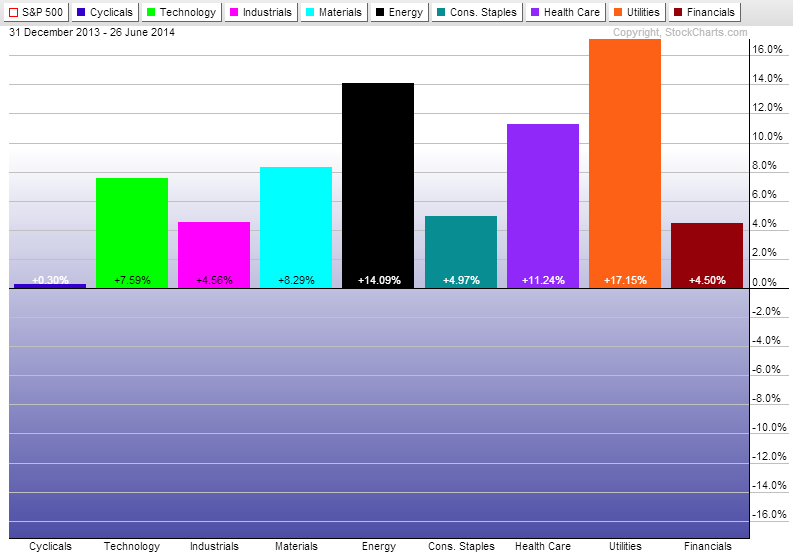 The utilities sector has been driven by investor desire for dividends and stability.
"Utility stocks made a big jump in the first quarter of the year, as a combination of falling interest rates and defensive repositioning led to significant inflows," writes David Fabian at Benzinga.
The outperformance of traditionally defensive sectors like utilities and energy suggests investors may be thinking the bull market is getting a bit long in the tooth.
"Utilities are often considered a safe haven because of their strong dividend streams and non-cyclical business cycles. This makes them a preferred hiding spot when bullish momentum loses steam," Fabian notes. "Heightened volatility and extended valuations in high beta sectors, such as consumer discretionary stocks, also played a big role in this flight to quality."
So there you have it — the five biggest surprises of the first half of 2014. We'll check back in December to see how the market defied our expectations for the rest of the year.
For more on Covestor's services, visit Covestor.com or try a free trial.
DISCLAIMER: The information in this material is not intended to be personalized financial advice and should not be solely relied on for making financial decisions. All investments involve risk, the amount of which may vary significantly. Past performance is no guarantee of future results.