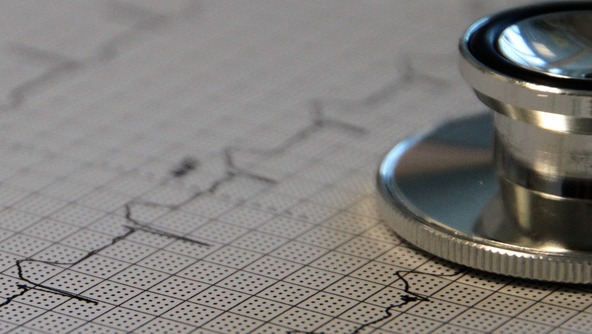 The sharp reversal late last week in the S&P 500 from a new all-time high has many investors wondering if we'll finally get that much-anticipated 10% correction.
Indeed, it has been well over two years since the U.S. stock market has experienced a peak-to-trough decline of 10%.
The market has been incredibly resilient, but there are several warning signs that investors might want to brace for a deeper pullback.
First, momentum and "high-beta" speculative stocks have been very weak lately, which could be a negative sign for the overall market. The tech-heavy Nasdaq-100 has been underperforming lately, and the iShares Nasdaq Biotechnology ETF (IBB) is down nearly 20% from its peak after a huge multiyear rally. Other momentum sectors such as First Trust Dow Jones Internet ETF (FDN) and Global X Social Media ETF (SOCL) have also fallen on hard times recently.
Digging deeper into sector performance, utilities are tops so far this year, which suggests investors are favoring defense and stocks that will benefit from lower interest rates.  Meanwhile, consumer cyclical stocks are the worst performers.
Additionally, small-cap stocks have been lagging the S&P 500, which is another sign that investors may be backing away from risk. The chart below shows the relative performance of the small-cap iShares Russell 2000 ETF (IWM) versus the S&P 500.
Still, a quick glance at the CBOE Volatility Index (VIX) suggests that investors are complacent as the S&P 500 lingers near record highs.
Of course, long-term investors shouldn't get too caught up in the market's day-to-day moves. A diversified portfolio is a great way to endure volatility and market pullbacks. However, it can't hurt to at least be psychologically prepared for the eventual 10% correction.
Photo credit: Marian Stanton via Flickr Creative Commons
DISCLAIMER: The information in this material is not intended to be personalized financial advice and should not be solely relied on for making financial decisions. All investments involve risk, the amount of which may vary significantly. Past performance is no guarantee of future results.