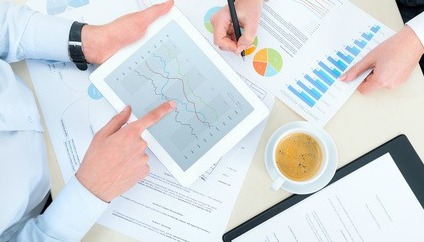 Index-based investing has surged in popularity in recent years but we could be moving toward a market that provides a better hunting ground for active managers as correlations fall and volatility rises.
It has been no secret that in recent years, portfolio managers have found it particularly difficult to generate alpha, or risk-adjusted performance above a benchmark.
Central bank intervention, a focus on macroeconomic concerns and markets moving more in lockstep after the financial crisis have made it tough on active managers.
Meanwhile, the rise of indexing has resulted in more than one-quarter of all fund and ETF assets residing in passively managed portfolios. Also, low volatility and a subdued VIX last year as the market ground steadily higher didn't exactly reward managers trying to time the market.
Yet there are signs the pendulum could be swinging back in favor of active managers.
According to a recent note from Bank of America Merrill Lynch, correlations are falling as markets become less macro-driven. Also, the Federal Reserve appears to be in the process of unwinding its economic stimulus, which could push correlations even lower and trigger higher volatility.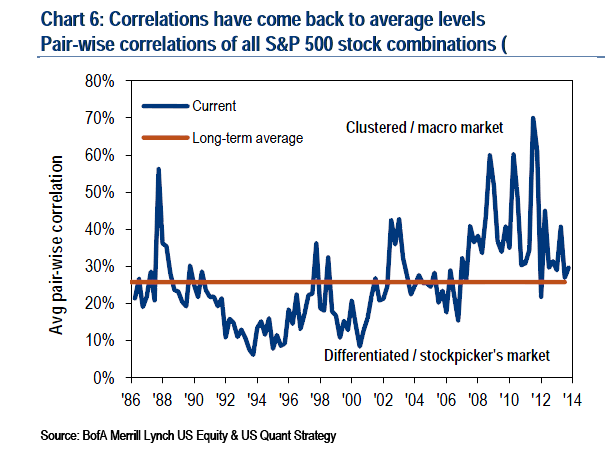 The bottom line is that 2014 could mark a transition to a market that rewards active managers more for picking potential winners and losers.
Covestor believes the right approach for some investors can involve a mix of index and active strategies. We also believe emerging portfolio managers can play an important role in the portfolios of investors who are looking for alpha.
Read more about Covestor's investment philosophy.
Photo Credit: SalFalko

DISCLAIMER: The information in this material is not intended to be personalized financial advice and should not be solely relied on for making financial decisions. All investments involve risk, the amount of which may vary significantly. When stock valuations fall, it is possible for both actively and passively managed investments to lose value. Past performance is no guarantee of future results.