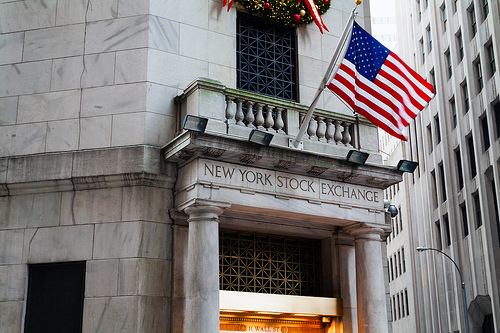 Companies sitting on big piles of cash rushed to return capital to shareholders in 2013, rewarding investors who focused on dividends and buybacks.
For example, the Net Payout Yields and Buyback Income Index portfolios on Covestor are both on track to top the nearly 30% gain posted by the S&P 500 this year.
Both portfolios incorporate dividends and buybacks into their strategies.
"One benefit of the approach is that buybacks give you some cushion," said Mark Holder, who manages the Net Payout Yields portfolio. "In other words, a combination of buybacks and dividends gives you some level of safety."
The concept of "shareholder yield" has grown very popular the past year. The metric incorporates dividends, buybacks and debt reduction to gauge how much cash firms are giving back to investors.
"Shareholder return is the new theme now — pound on my chest on how I'm doing for you," said Howard Silverblatt, a senior index analyst at S&P Dow Jones Indices, in an Investor's Business Daily report. "We expect it to go into next year."
Source: Investor's Business Daily, S&P data
Companies in the S&P 500 are expected to pay over $300 billion in dividends this year, a record, while buybacks are seen rising more than 20% from 2012 to $482 billion.
Many public firms have cleaned up their balance sheets after the financial crisis, and profits are improving. Some companies are returning capital to shareholders rather than reinvesting in the business.
In fact, companies repurchasing their shares comprise more of the U.S. stock market than ever before, according to Bloomberg.
"The mathematics are pretty compelling," said Martin Leclerc, who manages the Core International Portfolio on Covestor. "There will be continued shareholder buybacks, even increased shareholder buybacks, because things are pretty good."
"If two stocks have the same dividend yield, the one with a buyback as well may offer more value. Companies need to be generating cash to buy back shares," added Holder. "Buybacks have become much more popular in recent years. Dividend yields would be higher if investors incorporated buybacks into the number."
Photo Credit: danielfoster437
The information in this material is not intended to be personalized financial advice and should not be solely relied on for making financial decisions. All investments involve risk, the amount of which may vary significantly. Dividends reflect past performance and there is no guarantee they will continue to be paid. Share buyback programs are typically temporary and should not be relied upon in the long term. Past performance is no guarantee of future results.