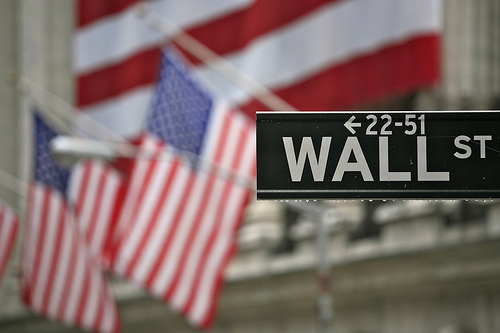 Many income investors have rediscovered stock dividends in a low-rate environment for bonds, yet share buybacks are another way that companies are increasingly returning capital to investors.
For example, Goldman Sachs recently estimated that buybacks and dividends should represent roughly 40% of capital allocation among S&P 500 companies this year.
In fact, S&P 500 firms are buying back over 3% of their market cap, or about twice the pace from the 1990s, while dividends have risen 50% since 2010, according to Goldman.
Also, Goldman economist Stuart Kaiser in a recent report said 80% of S&P 500 companies are buying back shares and he expects 10% buyback and dividend growth for 2014.
"Strong corporate balance sheets, low bond yields, and low U.S. economic growth has meant that investors want companies to return more cash to shareholders via buybacks and dividends, Kaiser notes," according to Business Insider.
Indeed, many American corporations have cleaned up their balance sheets after the financial crisis and some are sitting on large piles of cash.
"S&P 500 companies are directing 40% of their cash usage back to shareholders compared to less than 30% in the late 1990s," Goldman's Kaiser said. "More than half of that amount (22%) has been devoted to buybacks while 18% has been used to pay dividends. Since 2010, dividend payments have grown nearly 50% while buybacks are up 40% on a trailing four quarter basis."
There are two portfolios on Covestor's platform that combine dividends and buybacks into their strategies.
Net Payout Yields Portfolio, which is run by Mark Holder, specializes in large-cap companies that pay dividends and are repurchasing stock.
Buyback Income Index Portfolio, which is managed by David Fried, focuses on income-generating companies that are buying back their own shares.

Photo Credit: Alex E. Proimos
The information in this material is not intended to be personalized financial advice and should not be solely relied on for making financial decisions. All investments involve risk, the amount of which may vary significantly. Dividends reflect past performance and there is no guarantee they will continue to be paid. Share buyback programs are typically temporary and should not be relied upon in the long term. Past performance is no guarantee of future results.