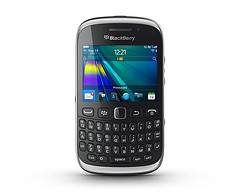 by Michael Tarsala
Research in Motion shares spiked higher last week, following a Bloomberg News story suggesting that the company's enterprise-services unit was drawing buyout interest from IBM.
That does not necessarily mean that any buyout would come at a large premium, explains Barry Randall, manager of the Crabtree Technology long-only investment model.
RIM selling its Enterprise Services unit to IBM would be, "like an organ donor giving up his heart while he was still alive," Randall says.
Still, it may be RIM's best option. Randall:
With RIM's (RIMM) current lineup of smartphones finding little traction in the marketplace, at least compared with Apple and Google Android (GOOG), RIM's Enterprise Services is essentially the only thing of lasting and salable value.

If IBM is trying to buy it, it is essentially saying to RIM that they want RIM to do the dirty work of separating Enterprise Services from RIM's handset business, rather than buying RIM in its entirety and performing that surgery themselves.

Whatever value still exists at RIM needs to be extracted sooner, rather than later.

"Later," in this case, is early 2013, when RIM expects handsets based on Version 10 of its BlackBerry OS to be released. As Nokia (NOK) has learned, relevance is fleeting, and even if BlackBerry 10 is a great product, it will be trying to take share back from the likes of Apple (AAPL) Samsung, Motorola, HTC, and a dozen other players.

Impossible? No. Unlikely, yes.
IBM's business model is built around manufacturing earnings, not hardware, Randall says.
The company's main focus is:
Buying technology owned by smaller companies
Selling that technology across its immense sales apparatus
Generating cash flow
Spending that cash on share buybacks
Buying technology owned by smaller companies
So buying RIM's enterprise division makes sense for IBM. It would fit with the company's services-first business model.
It may also work for Research In Motion shareholders, extracting some value now and avoiding potential for a continued stock price slide, he says.
"IBM is just trying to get RIM to perform the messy surgery themselves," Randall says. "And RIM ought to do so."
If you would like to learn more about the Crabtree Technology model, call Covestor, at 866-825-3005, X 703, from 9 to 5, Monday through Friday, Eastern.
You can ask for Bhargav in our New York office.
At Covestor, we can set you up with your own separately managed account (your money is separate from everyone else's) – all with very low investment minimums.
Photo by: Vernieman