China's central bank sparked a monster stock rally this week.
The People's Bank of China published an article that suggested Beijing would soon create a new trading link program between a domestically-focused market in Shenzhen and Hong Kong, an international financial center.
The comments attributed to People's Bank of China Gov. Zhou Xiaochuan set Chinese stocks on fire on Nov. 3 given the prospect of mainland investors having better access to global blue-chips traded on the Hong Kong Stock Exchange.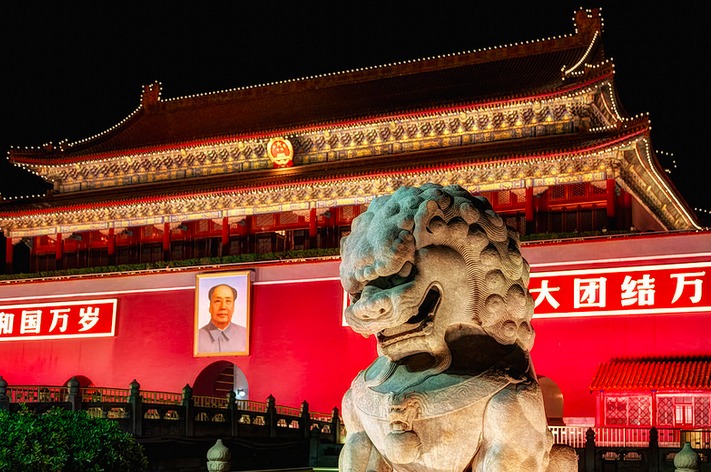 Shanghai Link
A similar trading link set up in late 2014 between the Shanghai Stock Exchange and its counterpart in Hong Kong relaxed restrictions that have traditionally split the Chinese stock market between shares targeted at local investors — and those available to international investors.
The resulting capital flows into both markets were a big contributor to the spectacular run-up in Chinese and Hong Kong stocks in 2014 and the first half of this year.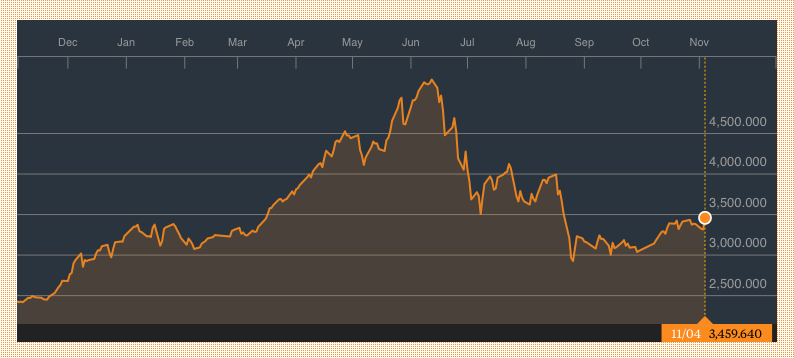 Old Vintage
There was just one problem.
The comments were six-months old and the PBOC quickly backpedaled. Stocks retreated by the end of the trading day.
Such is the way of China's opaque financial markets.
Official comments sometimes get contradicted by other Chinese leaders — or withdrawn entirely.
Investor Doubts
Meanwhile, global investors don't always take the economic data the government releases at face value.
For instance, the Shanghai Composite Stock Index has just returned to bull market territory after a steep sell-off during the summer.
As of November 5, the index is up more than 20% from its late-August low.
Pump Priming
Chinese corporate earnings have hit the wall thanks to a slowdown in the world's second biggest economy.
So what's driving the stock rally? Monetary stimulus from the PBOC namely.
China's central bank has cut rates six times over the past 12 months.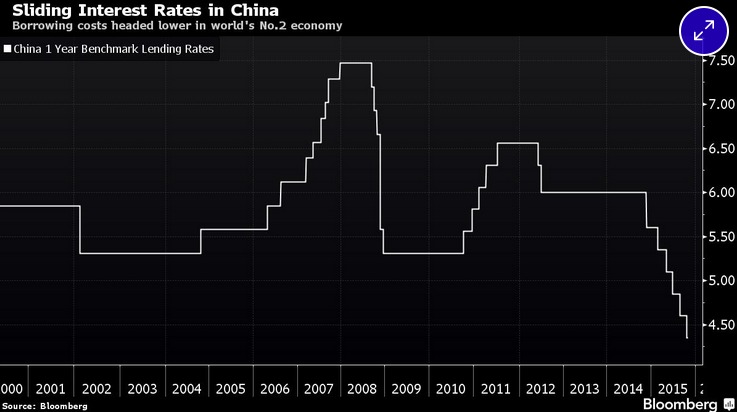 China Rates
A number of prominent economists and investors have questioned the veracity of China's GDP numbers.
The economy grew 6.9% in the latest quarter, slightly beating expectations and just a shade under the government target of 7%.
Danny Gabay, a former Bank of England economist, turned heads with a recent report that claimed China may actually be growing at 3%.
Gabay predicts the PBOC will eventually need to cut rates to near-zero levels following the quantitative easing programs employed in the West.
He sees a China riddled with overcapacity and debt and envisions a hard landing.
Takeaway
True, most economists aren't that pessimistic.
Then again, it's hard to know what the true state of affairs is, given the way Chinese officials communicate with the markets and skepticism about Chinese data.
The optimistic view: These are just growing pains as Chinese financial markets continue to evolve.
Over time, all this will get sorted.
Maybe so. Yet China isn't there yet.
Photo Credit: Yiannis Theologos Michellis via Flickr Creative Commons