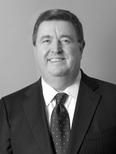 Author: CJ Brott, Capital Ideas
Covestor models: Macro Plus Income, ETF Only
Although the market continued to advance in March, the rate of growth for our holdings slowed. The performance of our recently added momentum holdings were mixed. The share price of Spirit Airlines (SAVE) was slowed by higher prices for oil while the declining price of natural gas slowed down Devon Energy's (DVN) advance. Our position in the SPDR Technology ETF (XLK) followed its largest holding Apple (AAPL) higher while our older positions in Microsoft (MSFT) and Intel (INTC) continued to work higher.
In the value and income area we kept Diana Container Ships (DCIX) while jettisoning the Chesapeake Granite Wash Trust (CHKR). In our opinion global shipping is still improving, but the price of natural gas is continuing lower.
Although we expected soft natural gas the extreme weakness was not part of our model. Therefore we kept Diana, expecting a stronger Chinese economy.  But upon further study of the hedge positions for the Chesapeake Granite Wash, we felt selling was the proper action.
On the subject of our deep value plays, we wish to mention that although we are early, we have started a position in Radio Shack (RSH). In our opinion the company needs to overcome the earnings drag from the smart phone distribution start up with Apple and Motorola (MMI).
However the capital structure is sufficient to support the investment and cash flow is strong. We are encouraged by new management's decision to discontinue stock buybacks and instead double the cash dividend.  The approximate 8% dividend yield is attractive and gives us the ability to wait for better earnings and higher stock prices. We believe that the stock could again trade in low double digits as the overseas expansion programs take hold.  However, this will take time so the dividend income is critical to our decision.
Our final new position is in the Guggenheim Shipping (SEA) ETF. We wanted to round out our holdings in the shipping industry. And although the market capitalization of the fund is small we are attracted to the Japanese and Asian companies in the fund. And once again the position has an indicated yield of approximately 5%.