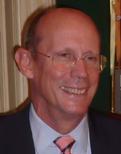 Author: Gehman Capital
Covestor model: Undervalued Growth Companies
Disclosure: This model is long QuikLogic and EZchip.
Back on December 22, 2011, I wrote an article that noted that EZchip Semiconductor (EZCH), then priced at $29.61 per share, offered investors an "extremely attractive investment opportunity within the next year." On March 23, 2012, EZchip closed at $44.44.
QuickLogic Corporation (QUIK) also provides an opportunity to invest before the analysts and the public jump on board. The risks are much higher, but the rewards could also be much higher.
QuickLogic has been in business since 1988, and a public company since 1999. However, for investors, it is like a "start-up" company developing new, high-volume products for Tier I customers in the exploding handheld devices market – smartphones, tablets, notebooks, pico projectors, and so on.
This fabless company is a leader in developing and marketing low-powered silicon chips. Its technology is used to create specific customer applications in relatively short periods of time. Their products are just beginning to hit the markets, but the experienced management team has an established customer base, a history of creating customer-specific chips, financial stability, and sources of funds to develop the new business model.
QuickLogic has leveraged its expertise with programmable chips to develop a new class of products it calls "Customer Specific Standard Products" (CSSPs). Three components are incorporated:
1. Hard-wired logic on all chips for space efficiency
2. 40+ Proven System Blocks that are pre-tested and, in some cases, certified by appropriate standards agencies that customers can select and have embedded in programmable logic blocks.
3. Programmable fabric that is used to embed the Proven System Blocks and/or customer-specific logic that is used by customers to differentiate their product. (For an overview check out QuickLogic 2010 Annual Report)
This CSSP business model minimizes fixed costs by leveraging "the vast external design resources available in the world today as variable costs." Competitors like Altera (ALTR), Lattice (LSCC) and Xilinx (XLNX) leverage the more typical field-programmable gate array (FPGA) models to make programmable chips. This situation is similar to that of EZchip last December. I think that the market is giving investors an opportunity to buy QuickLogic stock, selling around $2.50 per share, at prices that will be extremely attractive towards the end of 2012 and in 2013.
QuickLogic is a small company trying to access Tier I customers. They must be smart, quick and clever to develop solutions that are cheap enough and compelling enough to attract the interest of large corporations. Once QuickLogic develops a product, they are still at the mercy of the economy, the corporations, and the ultimate buyers of mobile devices – retail consumers.
This makes management critical to the company's success. Last January, I met with Andy Pease, CEO and President, and Ralph Marimon, VP Finance and CFO. Pease came to QuickLogic in 2006 after leading worldwide sales at Broadcom Corp (BRCM). He was promoted to President in 2009 and CEO in January, 2010 after a carefully planned succession.
Pease leads a very strong management team that has proved its ability to adjust and adapt in difficult market conditions. Marimon, VP Finance and CFO (hired in November, 2008), has extensive experience with startup technology companies. Other employees throughout the firm have demonstrated their commitment to the company by accepting salary reductions in the recession of 2008-2009 and by making extra efforts to ensure QuickLogic's success.
QuickLogic is a fabless company that has greatly reduced its fixed expenses. Management has successfully maintained gross margins around its stated goal of 50%. However, revenue has not yet grown enough to fully offset operating costs. The company finances its operating losses and capital investments through sales of common stock, private equity investments, capital and operating leases, bank line of credit, and cash flow from operations. The key risk here for investors is whether or not QuickLogic will grow sales enough to generate profits before this resource is drained.
Quick has built an endurable financial model by reducing fixed expenses so that even in difficult times, their "Net Cash Used – Operating Activities" is under control. For financial details, see QuickLogic Annual Reports 2003-2007)
In 2007, QuickLogic sold most field-programmable gate array (FPGAs) into relatively low volume and high reliability applications such as medical, avionics and aerospace. These are now called "mature" products. QuickLogic still generates revenue from mature products, but eventually the business will decline to zero as each project is terminated.
In 2007, QuickLogic pioneered and introduced Customer Specific Standard Products (CSSPs) that are designed for each customer in the high volume market for mobile battery powered devices. QuickLogic designs the CSSP to specifications, provides custom logic, programs the device, provides software drivers, and assists onsite during integration and testing. Each customer can differentiate his/her products, reduce development costs, and generally speed time to market from over one year to three or four months.(For details, see: QuickLogic 2007 Annual Report)
QuickLogic's website provides significant information about the company and its products. The description of products research includes white papers and extensive corporate information. The products all incorporate the flexibility of programmable fabric and provide a single chip solution that addresses multi-functions for handheld devices. The chips can deliver solutions such as enhanced connectivity, communication bridges, display enhancement engines, power optimizing circuits, specialized security and digital storage features. Many of these functions are delivered through ultra-low power Proven System Blocks (PSB's) that can be efficiently embedded as hard logic. These features reduce cost, save board space, ease design trade-offs and speed the product's time-to-market.
Chips with the "V" designation are directed toward the display (Visual) and connectivity subsystems of mobile devices. ArcticLink II VX generates revenues now. ArcticLink III VX will sample in March, 2012 and will go into production in the third quarter of 2012. These chips will offer almost universal connectivity and 13 distinct products.
One special product is VEE HD+/DPO HD+ that "radically improves" the viewing experience in all lighting conditions, including bright sunlight. In addition, battery life can be extended by as much as 50%. This technology adjusts pixels to provide a natural viewing experience on smartphones, tablets and pico projectors. QuickLogic has demonstrated the improvements that VEE HD+/DPO HD+ technology makes on customers' own mobile devices. This press release explains in greater detail.
Apical Ltd., owns and retains some rights, but QuickLogic has the exclusive long-term license from Apical to incorporate the technology as the primary function in mobile devices.
After several years of product development, QuickLogic has announced "design wins" that are in production. The company has now developed the product that should generate significant revenue going forward.
In addition to these smartphone designs, QuickLogic announced they have two pico projector projects that will start production in early 2012. The VEE technology improves the "effective lumens" – that is, the display appears much brighter without using any more power. The chips also adjust for differences in background color so the image looks just as good on a green background as it does on white. Many forecasting companies predict pico projectors, sold as embedded solutions in smartphones or in stand-alone units, will be big sellers in the second half of 2012.
Quicklogic has another large opportunity because there are 60 million (out of over 500 million) smartphones that require a chip to bridge the instructions between the processor and the video display that costs between $.75 and $1.25. QuickLogic's chip could cost a little more, but would include the compelling VEE HD+/ DPO HD+ technologies.
Chips with the "C" designation are extremely complex and provide a number of functions. ArcticLink II CX will sample in April, 2012 and will go into production in the third quarter, 2012.QuickLogic's risks are reduced with ArcticLink II CX because it was designed in collaboration with their lead security customer. The chip's complex structure permits a nearly infinite number of customer-specific processor-based systems to be added. It has a 32-bit risk processor and embedded memory creates tremendous design flexibility. This chip is also applicable for a variety of co-processor applications where it can save system battery power and/or handle high security applications such as running a secure browser. (For more details, see this earnings transcript.)
The chip can operate "either as a complete System on a Chip (SoC) or as a companion chip in a more complex design. (See: "ArcticLink II CX Jupiter Application Reference Design)
In June, 2011, QuickLogic released the Jupiter reference platform from this chip that allows customers to plan their product development before the release of the ArticLink II CX sample. This platform focuses on a number of activities dealing with maximizing data storage performance, security, and transferring files between a computer and a mobile device.
Last month, QuickLogic and CertiVox announced they will develop multiple products. The first product is a USB memory stick where CX is used as a complete System on a Chip (SoC) and handles security interfaces, data encryption and supports a secure browser function. This should be an extremely exciting business relationship for QuickLogic.
Will QuickLogic be successful in taking the company to newer, higher levels? I believe the answer is "Yes." Management has the necessary experience and skills. Employees are dedicated. The company has the financial resources and stability to succeed. Finally, the new products for the high volume mobile device market can generate significantly higher revenues and profits.
Why is it taking the company so long to develop their new product lines? The design of these chips is extremely complex. The chips must operate with 100% accuracy. In addition, the company, through no fault of its own, had four serious setbacks in the first quarter of 2011. Finally, business in the mobile space is extremely competitive, fast moving, and subject to industry and consumer "whims and fancies."
For the first quarter of 2012, QuickLogic projected total revenue of $4.2 million (± $300,000) which is essentially flat with the fourth quarter of 2011. However, management is very encouraged by contracts and planning sessions with customers regarding smartphones, tablets and pico projectors, so revenues should ramp up as 2012 progresses. (For more details, read this transcript: QuickLogic CEO Discusses Q4 2010 Results)
In addition to the revenue growth from 2012, the design activity going today in the smartphone, tablet, pico projector and security sectors should ramp up nicely in 2013. All QuickLogic's potential markets are growing rapidly. One example is pico projectors, where Pacific Media Associates projects that sales could be $2.8 million in 2011 and could grow to $58 million in 2015.
The company is designing products that can be of significant advantage to high growth companies such as Qualcomm (QCOM), Samsung Electronics Co. (SSNLF), Texas Instruments (TXN) and Arm Holdings Plc (ARMH) processing cores. Even Google (GOOG) with the new higher processing power of its Ice Cream Sandwich operating system could derive benefits from QuickLogic's CSSPs.
QuickLogic now has the resources to succeed. The ride could be a little bumpy, but with patience, I believe that the $2.50 price range is offering investors an excellent opportunity to earn significant returns.