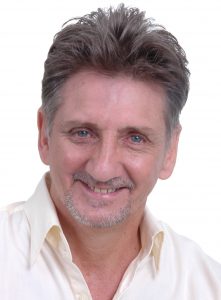 Author: Chris Rees, TenStocks
Covestor model: TenStocks
Disclosure: Long XCO and YPF
The TenStocks model on Covestor is up more than 40% year to date as of March 31, 2012, though the model is still down about 9.5% over the last 12 months. While I'm tempted to pop down to the Tooting Horn for a celebratory pint of lager, I'll make do instead with an English breakfast at the Honest Sausage.
I've been investing for over twenty years. Over that time frame I've learned storms do end and one swallow does not a make a spring.
In a previous life, I was a cook (chef is too grand a word) at Tyringham, a stately naturopathic clinic in England. One of the alternative therapies used was the douche ecossaise as the French would say. This so-called Scottish shower involved standing a naked patient up against a wall and blasting them with alternating bursts of extremely hot and cold water. Investing is a bit like that. It's not always hot and it's not always cold. I've just gone through a hot period. It won't last.
One of the mistakes many investors make is chasing recent performance–that is, investing during a hot period then selling when it inevitably gets cold. Investors do this over and over again to their detriment. Know that change is going to come. Accept it. Prepare for it. Invest for it. Buy cold. Sell hot.
In preparation for a chillier climate, I sold Chipmos Technologies (IMOS) which got overheated during the first quarter. I sold too soon and left money on the table. No excuses. I screwed up. YPF (YPF), my volatile Argentinian energy play continues to be attacked daily by Christina Fernandez de Kirchner and her provincial pet poodles. YPF has been stripped of operating licenses and threatened with nationalization. Hell hasn't quite frozen over but it's getting there.
When I look out across the global investment universe in search of cold spots one thing sticks out like a sore, frost bitten thumb. That thing is US natural gas. In March I made my first purchase of Exco Resources (XCO). The CEO, Douglas Miller tried to take Exco private at $20, then at $18 but financing fell short. With the natural gas landscape littered with cheap assets and distressed, forced sellers, I want to invest with a dealmaker, a phoenix investor, someone who sees the current natural gas pricing and over-supply as an opportunity.
Wilbur Ross, one of the world's truly great investors, bought a chunk of Exco at around $18 and he's bought down from there. He is significantly underwater on his cost basis. That does not make him wrong. It makes him early. Mr. Ross will likely increase his stake in EXCO to 20%. He's just taken a seat on the board. I expect him to encourage and facilitate deal making.
I made my first purchase of Exco at less than $7. I'm ready to buy more at a lower price. Mr. Ross is a long term and patient investor. I'm happy to invest alongside him at a discount to his cost.
For the portfolio to be up over 40% in the first quarter is a great start but I view the end of December as the finish line and that's still a long way away. Between here and there is summer and a few more hot days. But then comes the fall, then winter. As seasons change so too will the investment climate. Get ready. Get used to it. It's a fact of life.