by Michael Tarsala, CMT
Fears of a China economic slowdown appear to be weighing on the metals and mining sector, although it remains to be seen how long this group will underperform the rest of the stock market.
The chart below shows how much metals and mining stocks, represented by the SPDR S&P Metals and Mining ETF (XME), have lagged the S&P 500 since late February.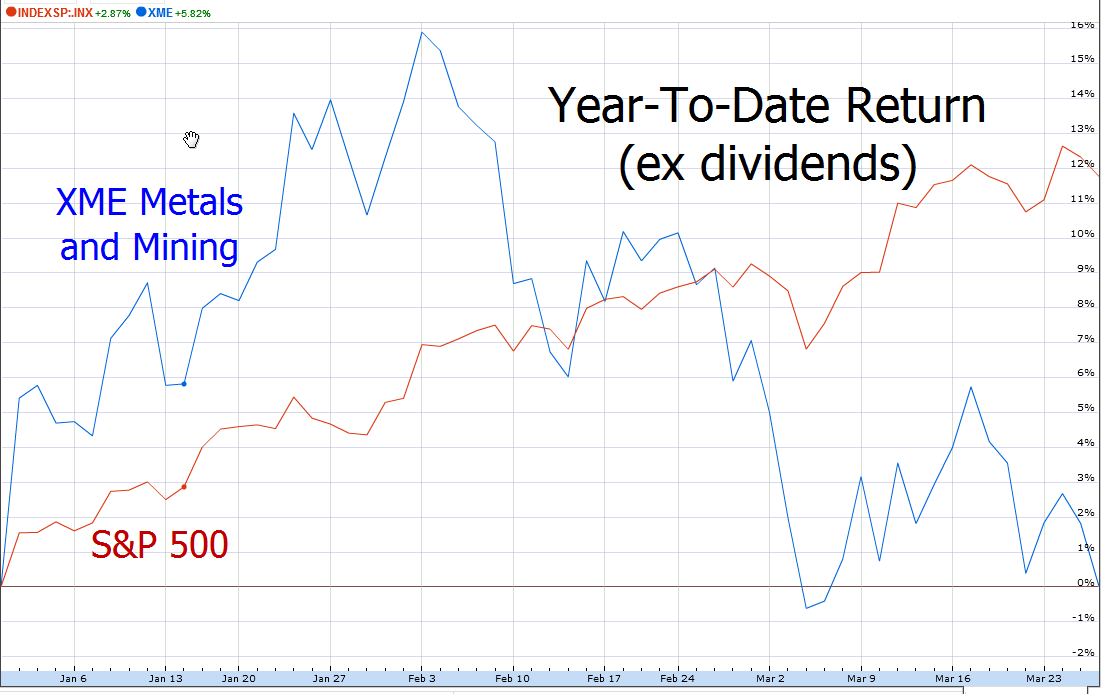 Source: Google Finance
Individual stocks in the group are showing negative charts. Most of the ones you'll see here are breaking down from triangle patterns, something technical analysts believe points to the possibility of more declines.
What's weighing on this group is economic worries about China, says investment advisor Josh Brown, who has been negative on the group for much of the year. He wrote this week, "I can't think of any reason why you'd want to be leaning into this sector, and the valuation arguments are not compelling. … Right now I think they're in no-man's land and earnings revisions will be to the downside if China deteriorates even further."
Yet here's something long-term investors might want to think about and watch. What you'll see in the chart below is the performance of XME, in blue, and the S&P 500, in red.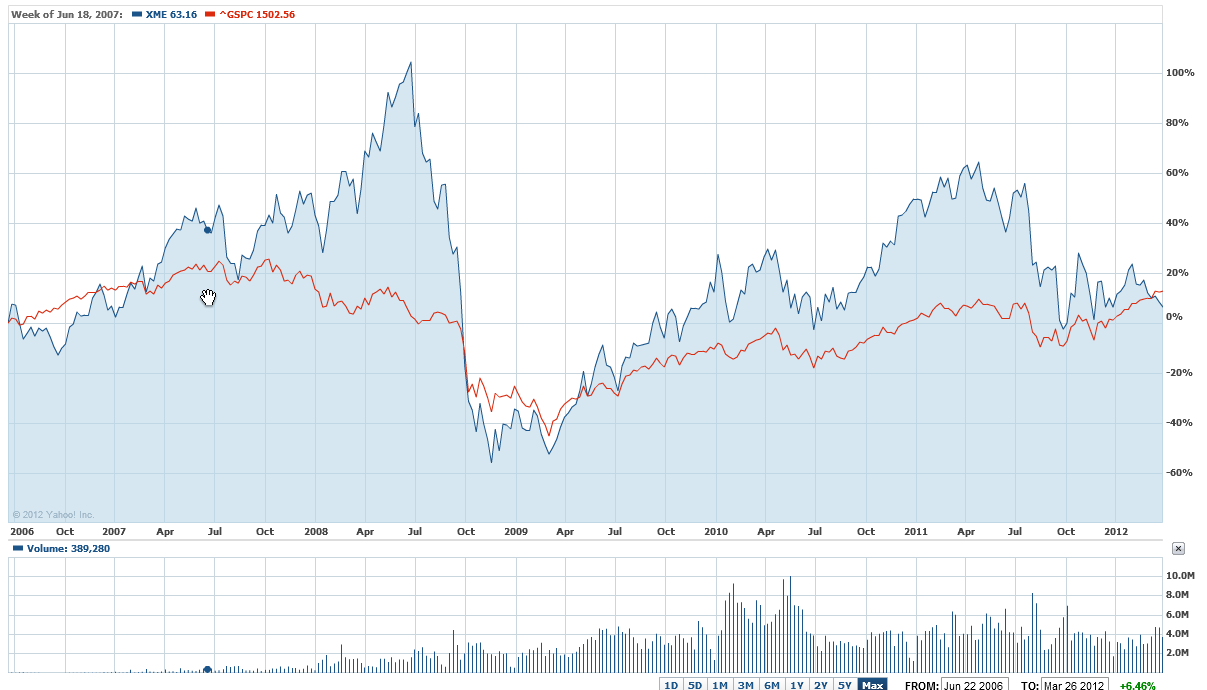 Source: Google Finance
You'll notice two periods where XME significantly lagged the overall market's performance. One was roughly an eight-month period starting in 2006 and early 2007. The other was another seven-to-eight-month period starting in the fall of 2008, as stock markets began to stabilize after the crash.
As Brown points out, there is little evidence to suspect XME outperformance again soon.
That said, it will be interesting to watch for signs that a lagging XME relative to the S&P 500 could again be roughly a 7-to-8-month phenomenon.