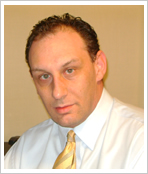 Author: Yale Bock, Y H & C Investments
Covestor models: Concentrated GARP, Long Term GARP
Disclosure: Long GIGM, DGI, CLGX, CASS, DLB, JMBA
January was a good month for the portfolio, as a few of the companies saw a modest rise in their stock prices. The portfolio is still down a great deal since inception, but I believe 2012 could prove quite interesting for several of the holdings.  Already, we have seen a few reasons why results could be vastly different.  At the same time, until the portfolio performs substantially better, the returns since inception have been disappointing.  As Bill Parcells says 'You are what you are.'  Until the performance changes, I don't want to call a turd a raisin, as Charlie Munger puts it.
Covestor Portfolio: The Reasons for Owning the Portfolio Holdings
1. Gigamedia: At least the management at this company keeps it interesting.  For the third year in a row, they have a new CEO – imagine that! Actually, the hire looks pretty good, as he has a nice background in Silicon Valley and plenty of technology experience in gaming.  Of course, time will tell and we all know not to get too excited about GIGM.  As reported last month, the Justice Department announced they have a different interpretation of the Wire Act, the underlying law used to prevent internet poker.  As a result, individual states in the United States now believe they will be able to offer internet poker legally, and Gigamedia has an operation based in Massachusetts which could be able to partner with a big casino group and get a piece of the action.  If the Spongebob game ever gets released as it is supposed to, it is not out of the realm of possibility to see a whole different result with this company, but don't hold your breath just yet.
2. Digital Globe:  The company had one piece of news in January – they added to their management team.
3. Corelogic:  The company increased their guidance on January 19, 2012 and the stock had a little pop, but has since tailed off a bit.  Here is the release.
4. Cass Information Systems:  Reported better than expected earnings on January 26, 2011 of $0.53 a share for the 4th quarter 2011 and $2.21 for the entire year.  Revenues increased almost 11% for the year, with EPS up 13.3%.
5. Dolby Laboratories: The earnings report on January 31, 2011 showed revenue for the 4th quarter of 2011 at $233.4 million, down 3.8% from the same quarter in 2010.  EPS came in at $0.67 a share, down from $0.76 a year ago.  Here is a link to the release.
6. Jamba Juice:  The Company reported net income of $4.1 million on revenues of $57.1 million, a decrease year over year of 13% due to the closing of company owned stores. The company had a good quarter again operationally, as same store sales rose by 3.7%, and both licensed and company owned stores had positive comps.  Jamba is slowly building their franchise and licensing strength, opening in new territories, and starting new marketing initiatives.  They continue to add new products to their licensing programs, and their licensing and franchise divisions should be a driver of better earnings over the next few years. I still believe 2012 should be a very good year for the company, and with the stock having been beaten up, it does provide a possible opportunity for those who believe in the Jamba strategy and health and wellness market.  Starbucks also recently bought a company (Evolution Fresh) in this market to better position themselves for possible growth in this target market.  Jamba Juice recently announced it expanded its distribution agreements with US Foods and Sysco's Sygma division to help improve their supply chain efficiency.