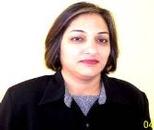 Author: Riddhi Ruparelia
Covestor model: Long-Term Growth
Disclosure: Long CCSC, DANG, RENN, SODA, IRBT

During these highly volatile days in the stock market, it's very important to know that businesses you hold are fundamentally performing strongly.
Almost all of our holdings announced Q3 results in October and November and most of them beat Q3 guidance and raised forecasts for Q4. Though immediate market reaction to the results was all over the place, Q3 results made us even more confident on all of our holdings, except one. So as the market continued its focus on Europe and rest of the world's sovereign debt, we stayed focused on adding to our positions in great businesses and filtering out weaker looking businesses.
Specifically, we added to our positions in domestic Chinese companies trading at very low price relative to intrinsic value as we assess it. Our favorite names are Country Style Cooking (CCSC), E-Commerce China (DANG) and Renren (RENN). Each one of these announced huge growth in top line results for Q3.
We also added our current holdings in IPG Photonics (IPGP) and SodaStream (SODA), as both trade at very attractive price points.
The one company in our portfolio whose business we found less attractive was Mindray (MR). Though it's showing huge top line growth, we sold our entire holding of Mindray on November 21, primarily due to its weakening gross margins. We are concerned that Mindray may not be able to sustain significant top line growth without significantly compromising margins.
Given that there are so many great businesses selling at fire sale prices on the market currently, we decided to move on from Mindray.