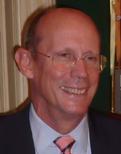 Author: Gehman Capital
Covestor model: Undervalued Growth Companies
Disclosure: Long EZCH
Here are my notes from portfolio holding EZChip's (EZCH) 3rd quarter 2011 conference call, held 11/2/11 and available online as a replay or in text form (.pdf).
Revenue: $18.7MM – highest quarterly revenue in company history
+8% from 2nd Qtr.
14% from 3rd Qtr. 2010
Non-GAAP net income: $9.9MM
76.3% Gross Margin
53% non-GAAP net income

Cash Balance: $128MM
+6.6MM for 3rd Qtr.
Debt: Zero
Management statement: EZCH has traditionally "experienced lumpiness in quarterly revenues, especially from large customers…We believe that the revenue lumpiness is typically a result of inventory changes and corrections that are done by the contract manufacturers that we are selling to…. Annual revenue comparisons are a more accurate measure of our success and we are seeing significant growth in 2011 compared with 2010…"
Note: Revenues from Juniper declined in 2011 from 2010, "a trend that is expected to continue in 2012."
PRODUCT DETAIL from management
NP-3 now generates most of EZCH's revenue.
Marvell pays royalties to EZCH (30 day delay) for NP-3c chips they provide to Cisco.
NP-4 "is on track to go into production this month."
Five of the seven major CESR (Carrier Ethernet Switches and Routers) vendors have tested and will use the NP-4
The NP-4 chip can quadruple revenues of the current NP-2/3 base.
Management: "NP-4 revenues in 2011, mostly sample related, could be as high as 20% of 2011 revenues" – this is much higher than the NP-3 generated and provides "a strong indication to the potential that NP-4 represents."
NPA (Slower NPUs – Net Processing Units) – used in the Transport area
The slower NPAs sell in higher volume but are cheaper.
The full range of low to high speed NPUs provides EZCH with a product solution that only EZCH can provide.
There is a trend to replace slower NPAs with faster NPUs.
The slower NPAs will generate less profit than the NPUs.
The NPA-0 offers an "entry point, low cost access NPU that integrates all the ingredients that are required in a small Ethernet access box."
The NPAs are new to EZCH. Vendor relationships are being developed. One vendor will sell chips and pay royalties that could grow to a few million dollars at full production.
NP-5
Customers want the NP-5 as soon as possible.
Sampling in 2012 and production expected in 2014.
Kiryat Gat – Secret "revolutionary product" being developed with specific customers
Making good progress – should announce in 2012.
Both the NP-5 and Kiryat Gat product "are expected to become our growth generators when the NP-4 reaches its peak revenues several years from now."
CUSTOMER DETAIL from management
Cisco (specialized processors sold to Cisco through Marvell)
Total Revenue:  $3.6MM
19% of 3rd Qtr. Revenues; Down 32% from 2nd Qtr. 2011; Down 27% from 3rd Qtr. 2010
Management: "However, we feel comfortable about Cisco's success, especially with the ASR 9000, and believe that we are very early in Cisco's ramp as a customer and believe it can accelerate once Cisco moves its NP-4 based systems into production."  (Note: EZCH initiating production in November, 2011.)
Juniper
Juniper still uses EZCH's NP-3 on legacy equipment; Juniper is installing its own ASIC chip on new products
Juniper is not planning to use EZCH's NP-4
Total Revenue:  $5.5MM; 29% of 3rd Qtr. Revenues; "… we expect a considerable decline in full year 2011 sales to Juniper versus 2010. "
ZTE   (ZTE is now a 10+% customer)
Total Revenue: $3.9MM; 21% of 3rd Qtr. Revenues; up 81% from 2nd Qtr. 2011; up 116% from 3rd Qtr. 2010
"We are pleased with ZTE's revenue growth and believe it can accelerate once ZTE moves its NP-4 based systems to production."
Note: ZTE revenue will be lumpy – they sell to large carriers that make large project purchases.
Other customers (Excluding Cisco, Juniper and ZTE)
Total Revenue: $5.7MM
31% of 3rd Qtr. Revenues; down 12% from 2nd Qtr. 2011; up 62% from 3rd Qtr. 2010
Note: Three of these customers are now close to production with important NP-4 based platforms – have the potential of becoming 10% plus customers. This would lower EZCH's customer concentration.
GUIDANCE
2011 is a "transition year" – From Juniper as biggest account to Cisco. From NP-2 to NP-3 and NP-4.
All customers expected to grow significantly in 2011 vs. 2010, except Juniper, with strong YoY revenue decline.
Infonetics research projects the market for high speed NPUs is "expected to experience further accelerated growth."
NP-4 has won important platforms and is "expected to generate very significant production revenues in the coming years."
4th Qtr. 2011
Management projects 25 to 30% revenue decline from 3rd Qtr. 2011.
Juniper – sharp decline
Large NP-3 Customers – lumpiness
3rd. Qtr. – Project Gross Margins: 75% range
Reasons for decline: Global economic uncertainty, mixed signals from the market means reduction in inventories at customer's contract manufacturers.
YEAR 2011 Revenues vs. 2010 Revenues:  Similar Range
2011 Operating Expense:  lowered to $20MM from $22MM
Annual Gross Margin:  78%
CONCLUSION from management:
"It is important to stress that the fundamentals underlying our business and driving our growth have not changed. We are well positioned to see growth as economic confidence is restored and spending resumes to previous patterns."