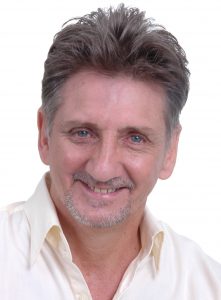 Author: Chris Rees, TenStocks
Covestor model: TenStocks
Disclosure: Long BAC
I always say that I invest in unpopular or tainted names that won't make you popular at cocktail parties.
Here's a cleaned up sampling of just a few recent comments gleaned from Twitter about one of our investments:
"Stinky"
"Skanky"
"Can I get a communicable disease from this?"
"I hate it"
"Filthy animal"
"Dog with fleas"
"Horrible"
"Parasitic virus"
Well, excuse me. These talented writers really know how to hurt a guy.
If this sampling of opinion is indicative of current public perception, and I believe it is, we have one very unloved stock here. And that actually comforts me, to invest in a near universally unloved name. I prefer such positions.
There is, of course, the possibility I will be wrong on this position and the current consensus will be proved right – but I doubt it. Even a stinky dog with fleas has value if the price is right. I could go out and buy Pandora (NYSE: P) or LinkedIn (NYSE: LNKD) or OpenTable (NASDAQ: OPEN) or Salesforce (NYSE: CRM) or even perhaps that great Buddha of the market, Apple (NASDAQ: AAPL) – but I don't think so. Popularity, though pleasant, can get expensive. While others may drink happily from the punchbowl of today's trendy favorites, I'll be out back dumpster diving for unwanted items.
Our holding (as of 8/8/11) Skank of America (NYSE: BAC) is unloved now. It will not always be so.