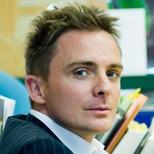 Author: Tarquin Coe
Covestor model: Market Timing Technicals
Disclosure: None
The S&P 500 broke through our line in the sand at 1290 on August 1. Since then we have been monitoring the situation to see if the bull market would return. It hasn't, and the S&P 500 is slipping into bear market territory, akin to that of 2008.
Too much technical damage has been inflicted with the recent "orderly crash" for the market to undergo a sustainable comeback.
We favor cash for the weeks ahead, alongside selective shorts and high yielders on the long-side. On our charts we are penciling in a move down to 1010 on the S&P 500 and should that level accompany a bearish sentiment extreme, we will establish a net long book.