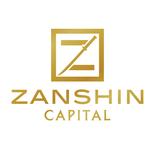 Gabriel Grego heads Zanshin Capital, a Tel Aviv-based asset management firm that manages Covestor's Buffettian Value model. Grego was a Special Forces soldier, has more than ten years of experience in finance, and has studied under Bruce Greenwald, Columbia Business School's famed professor of value investing.
Grego's investment style is strictly value-focused, consisting of thorough bottom-up research and fundamental analysis. While he invests in global companies, Grego prefers those that are listed on U.S. exchanges, and he maintains low portfolio turnover in favor of a buy-and-hold strategy.
In the embedded video below, Covestor's head of editorial, Mick Weinstein, interviews Grego on a number of topics, including his background and investment philosophy.