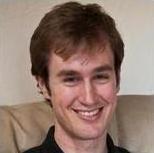 Author: Brendan Ruchert-Dixon
Covestor models: Alpha Trapper, Beta Blocker
This July we saw another month of the market struggling to find direction, this time amid uncertainty about the economy and the US debt ceiling. The model held up reasonably well, as it was built to do during sideways markets. As I write this on July 29, there a couple relevant unknowns that I hope to be resolved by the time this is published:
1) We'll need to reach some clarity in the debt ceiling matter, as the deadline is August 2. Once a decision is reached (or NOT reached on time), maybe the S&P 500 can break out of that 1250-1350 range that it has been trapped in for a while. There will likely be a reaction in the bond market as well, though I have no idea which direction to expect there.
2) Asta Funding (NASDAQ: ASFI) will announce earnings the first week of August. At that point, we'll see some the latest earnings, cash levels, and book value, and hopefully they'll also give some more info about the stock repurchase program, which the original announcement said would begin after this earning report. I think the earnings and the implementation of the repurchase program are likely catalysts for another move up.