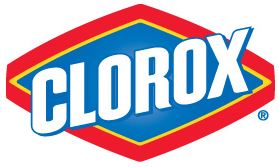 Clorox Co (NYSE: CLX) has recently found itself in the position of being activist shareholder Carl Icahn's latest target. Earlier in July, the famed investor made an offer to buy the company for $10 billion. Clorox rejected Icahn's initial offer.
Clorox is officially saying "no way" to the billionaire investor's offer to buy the company for more than $10 billion.

In a news release this afternoon, Clorox said its board "has unanimously determined that the continued implementation of the company's strategic plan is the best way to generate significant value for all Clorox stockholders."

"Our board has unanimously determined Mr. Icahn's unsolicited proposal is neither credible nor adequate," Clorox Lead Director Gary Michael said in a news release.
Icahn then upped the ante, raising his offer price to $80 per share. Again, Clorox sidestepped Icahn's advances:
The bleach maker's board unanimously decided that Icahn's offer, which came after Clorox swiftly rejected his initial bid of $76.50 per share, "substantially undervalues the company and is not credible," Clorox said in a statement on Tuesday. …

Clorox said that it remains open to considering any "credible plan" to create significant value for its shareholders.

"Our board has carefully considered Mr. Icahn's revised proposal and concluded that it is inadequate and unlikely to be completed," lead director Gary Michael said in a statement. "The board also believes Mr. Icahn's revised proposal lacks detail and contains significant conditionality."
On Wednesday (8/3), Clorox issued its latest earnings, which showed a company under pressure from more than just activist investors. According to MarketWatch:
The company expects "volume losses" through the end of the year, suggesting consumers could balk at the price hikes. …

In the near term, Clorox forecast a gross-margin decline of 1.5% to 1.75% for its current quarter that ends in September. …

Profit for the full year ended June 30 slid 8% at $557 million, or $4.02 a share. Sales were flat at $5.2 billion. Volumes didn't gain from 2010. …

During Wednesday's earnings call with analysts, Clorox executives declined to comment on Icahn's offer. They also wouldn't comment on what they thought was a fair price for the company.
Given that the current market price ($68.88 as of 8/3) is far below Icahn's latest offer, it would appear the market doesn't have much faith in him.
Covestor models that held CLX as of 8/3 include:
Sources:
"Clorox to Carl Icahn: Go Away" The Wall Street Journal. https://blogs.wsj.com/deals/2011/07/18/clorox-to-carl-icahn-go-away/
Icahn SEC Filing. http://sec.gov/Archives/edgar/data/21076/000092847511000159/clxsch13damd3072111ex1.txt
"Clorox once again rejects Icahn's offer" Reuters. https://www.reuters.com/article/2011/07/27/us-clorox-idUSTRE76P6RC20110727
"Clorox faces profit pressure as Icahn lurks" MarketWatch. https://www.marketwatch.com/story/clorox-faces-profit-pressure-as-icahn-lurks-2011-08-03?siteid=rss&rss=1
Share price from Google Finance, https://www.google.com/finance