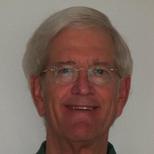 Author: Richard Moore
Covestor model: Market Comparables
Disclosures: None
July was a difficult month for investors, as the major averages and most individual stocks suffered losses.  This was true of my portfolio also. Despite the fact that I held very large cash positions throughout the month, my portfolio (down 3.64%) declined about the same as the benchmark Russell 2000 (down 3.67%).  This means that the stocks I held underperformed the largecap market as defined by the S&P 500 (down 2.15%) – a condition that can signal a weakening market outlook, as investors shun smallcap risk.
Earnings estimates for the S&P 500 have generally been declining over the last several weeks, although they seem to have stabilized over the last couple of weeks as earnings reports have generally been good.  This fundamental indicator is neutral right now and should be watched closely. Any further decline in earnings estimates would be a signal to get very defensive or even to add short positions to the portfolio.
Sentiment indicators remain negative as they have been pretty much all year.  It looks like the small investor is counting on a debt ceiling deal to turn the market more positive, but a debt ceiling increase without substantial spending reductions could still result in a downgrade to US debt.
Technical indicators are still positive but could easily turn negative with any further stock market weakness.
I am maintaining a very defensive position with substantial cash holdings.  I expect a clearer position to evolve this month and would then move to take advantage of the opportunities presented – either bullish or bearish.