London-based Lazar Dzamic created this infographic in the format of a subway map, entitled 'The Ride of Your Life', to illustrate some of the darker sides of capitalism. Click to enlarge: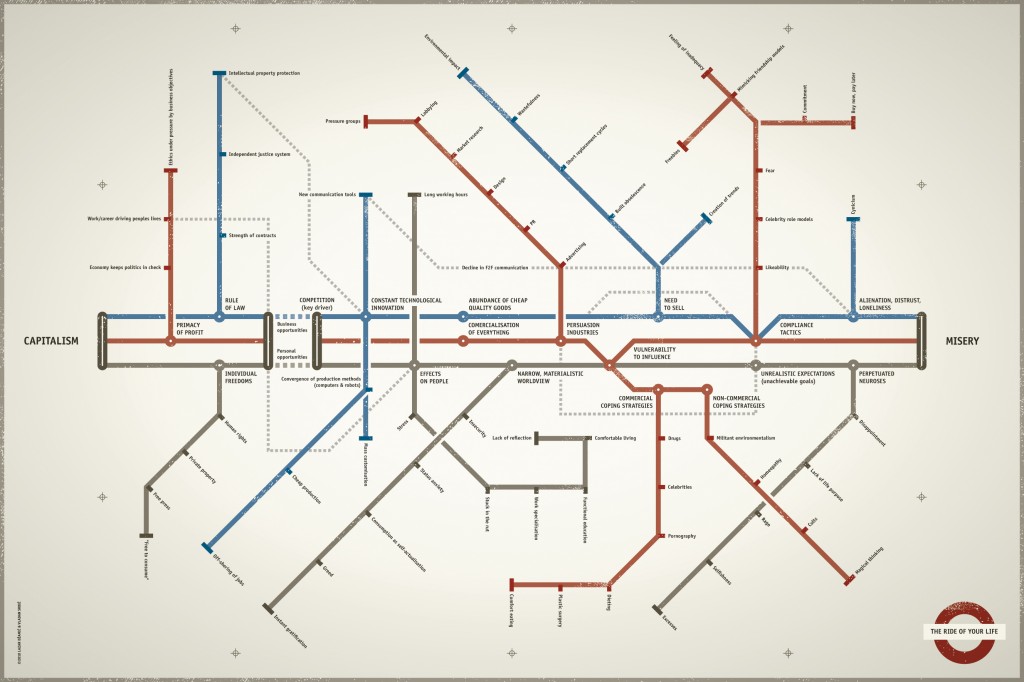 Dzamic, a Digital Planning Director at Kitcatt Nohr,  describes his motivation:
It was inspired by two books: Robert Cialdini's 'Influence: the psychology of persuasion' and Oliver James's 'Afluenza'.
I was intrigued by the fact that people in liberal capitalist societies tend to feel less happy than in many others with significantly (sometimes shockingly) less wealth. Which made me think of the role of persuasion industries in that phenomenon.
How come that one of the most successful societies ever invented creates such misery?
HT: Cool Infographics, which also obtained one of Dzamic's early drafts.