By Michael W Arone, Chief Investment Strategist, CFA
Former Vice President Joe Biden is now President-elect Joe Biden. After an anxious nation waited days for the record-number of mail-in ballots to be counted in key battleground states, Biden surpassed the 270 electoral college votes required to win the presidency. President Trump, likely doomed by the surge in COVID-19 cases before the election that reminded voters of the administration's perceived poor handling of the pandemic, insists that he will move forward with legal challenges.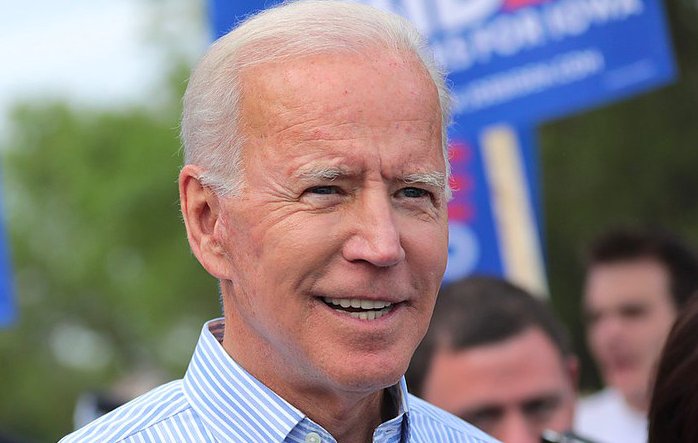 Although Election 2020 did not deliver the big bang Democrats were hoping for, they captured the White House, kept control of the House of Representatives, and may have another chance to gain an edge in the Senate as both of Georgia's Senate races are headed to runoffs on January 5. If Democrats win both of those seats, the Senate would be split 50-50, with Vice President Kamala Harris breaking all ties.
Joe goes to Washington
President-elect Biden will soon begin building a diverse Cabinet. Following his inauguration on January 20, Biden's administration is likely to move quickly on the following five issues in the first 100 days of his presidency:
The COVID-19 pandemic: Already forming a new COVID-19 task force, Biden is likely to rely more heavily on the advice of health experts. So a federal mandate on masks and social distancing is possible. However, a nationwide lockdown remains unlikely. The rising number of cases is alarming, but optimism regarding the availability of a vaccine in the first half of 2021 remains strong. The Biden administration's plan to combat the pandemic includes greater production of health care equipment and increased testing and tracing.
Additional fiscal stimulus: Treasury Secretary Mnuchin and Speaker of the House Pelosi have failed to reach a compromise on a roughly $2 trillion fiscal stimulus package. Biden may try to help them reach a deal. However, if there is no deal during the lame-duck session, an aid package will be a major priority in Biden's first month as president.
Foreign policy and trade: Biden would likely begin letting global leaders know immediately that the US will seek more predictable relations and trade policy. A reprieve from punitive tariffs could boost growth for those countries and regions most negatively impacted by Trump's trade policy.
Taxes: If Biden makes considerable progress on the three items listed above, expect the administration to focus on tax increases for wealthy Americans and corporations. How quickly and aggressively Biden pursues tax increases will largely depend on the state of the US economy and the result of the Georgia runoffs. Once a fiscal stimulus bill is passed, the House Ways and Means Committee will go to work on tax legislation, probably by the spring.
Regulations: Expect Biden to quickly roll back Trump-era regulatory reforms. Emissions regulations for a variety of manufacturers will be stiffened and labor rules strengthened.
Will a blue White House make investment portfolios green?
Despite the recent market volatility surrounding the election, the backdrop for risk assets remains attractive. Historically, risk assets have performed well over most time periods, regardless of which party controls the White House and Congress. We continue to encourage investors to ignore the election outcome noise. Instead, they should focus on a long-term investment horizon with a disciplined investment approach and embrace the benefits of diversification.
And with negative real interest rates, generous monetary and fiscal policies, the remarkable rebound in the economy and corporate earnings, and the anticipated defeat of COVID-19, the market rally is expected to continue next year.
Here are a few thoughts for investors who still feel compelled to make portfolio adjustments that might benefit from Biden's expected policy agenda: Biden's pandemic response will likely benefit health care equipment and biotechnology stocks. Additional fiscal stimulus may include big spending on modern and sustainable infrastructure. Biden plans on spending $2 trillion on clean energy. As a result, clean power and intelligent infrastructure stocks may continue to rally.
The Biden administration's effort to provide global leaders with more predictable relations and trade policy could finally unlock relative value investment opportunities outside the US, in places like Europe and China. Higher expected tax rates are likely to increase the demand for more tax-exempt investments. The powerful combination of higher tax rates, more aid to states struggling under the weight of the pandemic, and the Federal Reserve's Municipal Liquidity Facility will likely result in the continued high demand for municipal bonds. Finally, with the regulatory spotlight shining more brightly on large-cap technology stocks (e.g., FAANG), investors may want to seek access to the incredible growth trends in technology through smaller, more innovative companies.
Regardless of whether your candidate won or lost, the dust will soon settle on Election 2020 — and hopefully the pandemic, too — empowering all of us to move forward more confidently into 2021.

Photo Credit: jlhervàs via Flickr Creative Commons

Disclosures
The views expressed in this material are the views of Michael Arone through the period ended November 9, 2020 and are subject to change based on market and other conditions. This document contains certain statements that may be deemed forward looking statements. Please note that any such statements are not guarantees of any future performance and actual results or developments may differ materially from those projected. Investing involves risk including the risk of loss of principal. Past performance is no guarantee of future results.
The information provided does not constitute investment advice and it should not be relied on as such. It should not be considered a solicitation to buy or an offer to sell a security. It does not take into account any investor's particular investment objectives, strategies, tax status or investment horizon. You should consult your tax and financial advisor. All material has been obtained from sources believed to be reliable. There is no representation or warranty as to the accuracy of the information and State Street shall have no liability for decisions based on such information.
The whole or any part of this work may not be reproduced, copied or transmitted or any of its contents disclosed to third parties without State Street Global Advisors' express written consent.