Recession fears are rising in the US, what with an impeachment drama in Washington and worrisome economic indicators weighing on investors.

One gauge of US manufacturing activity has hit a 10-year low and car sales are showing signs of weakness.

There may be other worrisome trends in place. For starters, the breadth of the stock rally has narrowed, according to an analysis by the Wall Street Journal.

Market Breadth

As the WSJ noted in late September: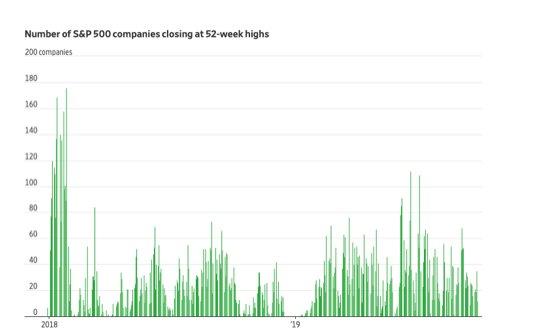 "The number of stocks hitting 52-week highs has fallen since June—when the S&P 500 kicked off its last successful run at a record. Last week, 106 firms in the index set new 52-week highs, down from 293 in mid-June, according to FactSet."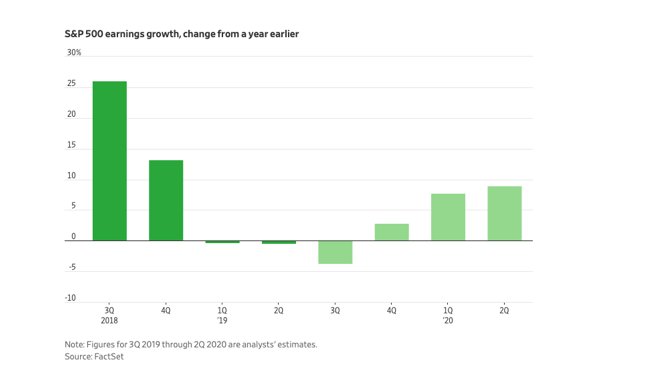 Earnings Stall

On top of that, corporate earnings have hardly been robust in recent quarters.
And market sentiment has also turned more negative given the US economic uncertainty and growing trade tensions with both China and Europe.
Takeaway

The record US bull market that began in March of 2009 has weathered economic headwinds over the past decade.
The rally may well roll along in the months ahead. That said, in my opinion there's a rising wall of worry that few investors can afford to ignore.

Photo Credit: Dorian Wallender via Flickr Creative Commons