Investors tend to focus on risk and return, but they sometimes forget that investing is not free.
Investment products and services come with costs and fees. And while they seem trivial at first, they can take a big bite out of your nest egg over the long term.
The Securities and Exchange Commission, in an investment advisory a few years back, put together a compelling chart to make the point.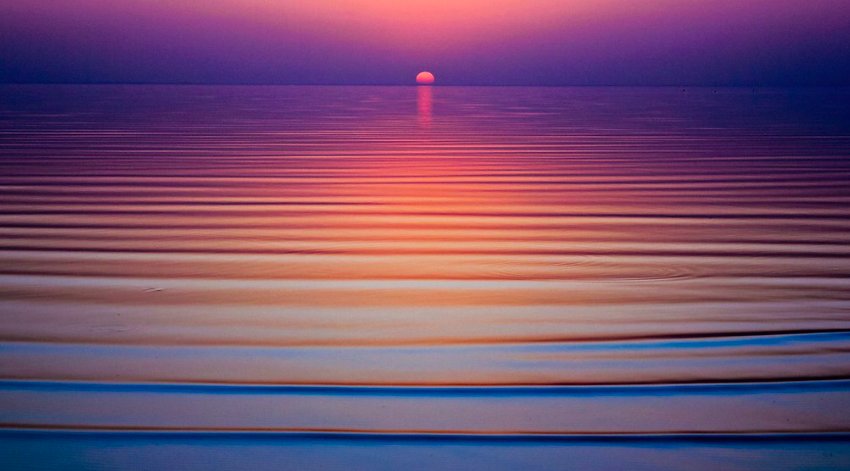 Fees Matter

The regulatory agency looked at hypothetical portfolios over a 20-year time frame with an initial $100,000 investment and assumed each earned a 4% annual return, but paid ongoing fees that varied from 0.25%, to 0.50% and 1%.

Take a look at the divergent paths of these portfolios.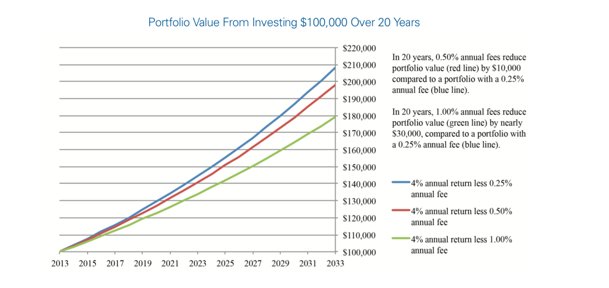 Obviously, fees are important and can have a meaningful impact on investors' bottom line.
Here are some tips for investors on fees and how to minimize them:
Investors can get hit with one-time transaction fees each time they buy or sell a security. Then there are annual fees for such things as overall account maintenance.

Both are pretty straightforward, but other fees may be tougher to understand.

Soft Dollars
Beware of the "soft dollars" transaction costs that some firms ask for to cover their overall operating costs.
For instance, some fund management firms charge investors extra towards the cost of marketing and distributing the fund.
Other funds charge fees that kick in during particularly strong performance years.
Take Responsibility
Meanwhile, Ron Carson with CNBC bemoans the fact that most investors are clueless about the hidden fees they pay and the financial services industry doesn't help matters by being so opaque. Says Carson:

"What really disturbs me is the fact that the financial services industry is underwhelming and disappointing investors when it comes to the topic of hidden fees. Investors aren't getting their questions answered or are only receiving partial, incomplete responses."
Flying Blind
Even without hidden fees, many investors aren't even sure of how much they have agreed to pay upfront. A typical investor can easily pay 1.5% to 3% of assets in fees.
In my opinion, investors need to be vigilant and spend as much time studying the fee structure of the investment they buy as they do calculating its risks and potential return.
It requires some upfront time, but it pays to dive into the details and be firm about getting straight answers from your broker or financial adviser.
Some of the questions the SEC suggest investors ask include the following:
What are the total fees to purchase, maintain, and sell this investment? Are there ways that I can reduce or avoid some of the fees that I'll pay, such as purchasing the investment directly? After all the fees are paid, how much does this investment have to increase in value before I break even?
How much will the fund charge me when I buy shares? What ongoing fees are charged? How much will the fund charge me when I sell shares?
Do I have any choices on how to pay you? Should I pay you by the transaction? Or a flat fee regardless of how many transactions I have?
How much am I paying in commission or fees?
Remember, a lot of money is potentially at stake.
The SEC Investor Bulletin discussed at the beginning of this article has links to helpful additional resources on fees and costs associated with various types of investments. Additional information and resources are also available here.

Photo Credit: KyOn Cheng via Flickr Creative Commons
DISCLAIMER: The information in this material is not intended to be personalized financial advice and should not be solely relied on for making financial decisions. All investments involve risk, the amount of which may vary significantly. Past performance is no guarantee of future results.