The major stock indexes have had an explosive start this year, with the Dow Jones Industrial Average and the broader S&P 500 up 14% and 16%, respectively, as of April 19.

Yet the tech-laden NASDAQ Composite has advanced a sizzling 20%, thanks to an especially strong performance among tech stocks.




Take a look at the stellar performance so far this year of the so-called FAANG stocks — Facebook (FB), Apple (AAPL), Amazon (AMZN), Netflix (NFLX) and Google (GOOGL).


Tech Rules

True, the mixed performance of ride-sharing company Lyft (LYFT) since its late-March initial public offering has raised some concerns. Uber Technologies has also cut its expected IPO valuation.

That said, business-software tech companies are performing well.

As the Wall Street Journal points out in a recent post:


"Nearly 50 U.S. business-software companies have gone public since 2016, including Twilio Inc., MongoDB Inc. and Zscaler Inc. That compares with 13 consumer-technology companies, such as Dropbox Inc. and Snap Inc.

The business-software companies have performed much better, their shares rising a median 126% from their debuts through Tuesday's market close, according to a Wall Street Journal analysis of Dealogic data. That compares with a median 15% increase for the consumer-tech companies."

Takeaway
Tech stocks pulled back sharply during the second half of 2018.

Yet the sector is firmly back in market leadership this year.

In my opinion, it's a big reason why the stock market is performing so well.

As tech goes, so goes the entire market.

Photo Credit: Chris Urbanowicz via Flickr Creative Commons




Author profile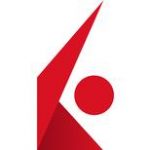 Xavier Brenner has covered global market, business and economic trends for Interactive Brokers Asset Management since 2013. An experienced financial journalist, Brenner offers analysis and insights on the stories that matter to the discerning investor.
Latest entries