One of the highlights of the financial year, in my view, is the annual shareholder letter from Jamie Dimon, JPMorgan Chase's (JPM) CEO and Chairman.

If you're serious about business and finance, in my opinion this is worth a read, as it touches on all kinds of areas in quite an intelligent way.
Here are the specific ideas that stood out for me: First, Dimon discusses leadership and management and why facts, analysis and details are an integral part of the bank's daily routine in every area of business decision making.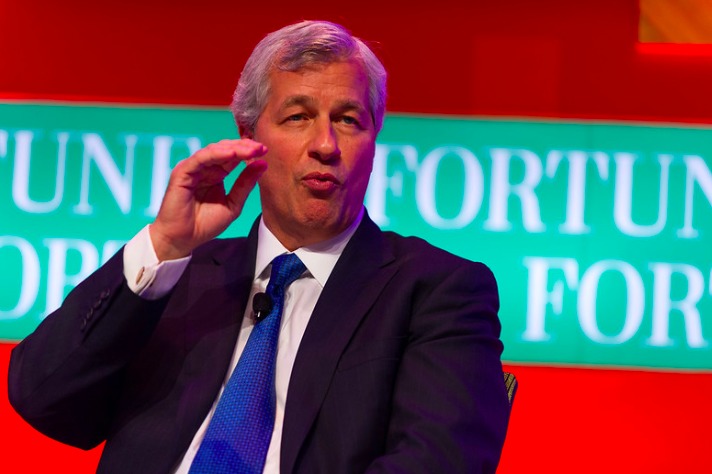 Investment Destinations

Secondly, JPMorgan's focus right now is on finding new places to invest in the business. That means share buybacks are behind the bank's reinvestment drive when it comes to capital allocation priorities.

That could signal a big shift at the bank.

In the last five years, JPMorgan bought back "almost $55 billion in stock or approximately 660 million shares, which is nearly 20% of the company's common shares outstanding," Dimon pointed out.
"We want to remind our shareholders that we much prefer to use our capital to grow than to buy back stock," he added in the shareholder's letter.
Unproductive Capital

Third, the financial strength of JP Morgan is very strong.

In that case, excess capital in the largest banking institutions should be considered unproductive and inefficient, according to Dimon.

Dimon goes on to give his opinion on solutions to what he considers government policy mistakes and how to potentially fix those long standing problems.

Problem Solving
Finally, Dimon stressed that no matter how large a business or organization becomes, the sense of urgency and attitude to solve problems for customers has to be remain a priority.
In my view, JPMorgan lives up to these ideals.
The biggest bank in the country is applying artificial intelligence and cloud computing to nearly every area of its business in an effort to become more efficient.
Photo Credit: Fortune Live Media via Flickr Creative Commons