Money talks. Money walks, too.
And when it comes to emerging markets, investors are heading for the exits.
During the last two years, nearly $1.7 trillion has left emerging markets, according to the Institute of International Finance (IIF).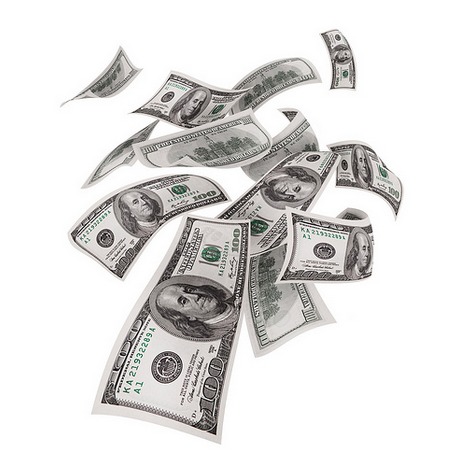 In 2016, another $450 billion could depart, the IIF forecasts.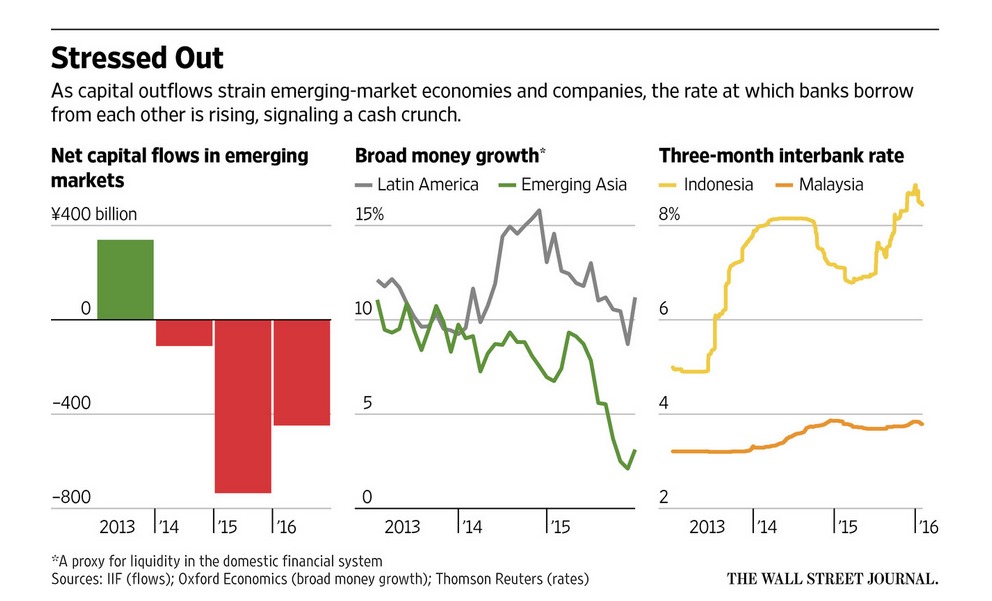 BRIC Pain
There's no one-size-fits-all explanation for this great money migration from developing economies.
And, to be fair, some emerging economies are in far better shape than others. Investors would be wise to explore and differentiate.
Let's take a closer look at the so-called BRIC nations: Brazil, Russia, India and China.
Brazil
Latin America's biggest economy has been hit by a perfect storm of bad trends.
First, there is the slump in global commodity prices that has hit Brazil's export sector.
The economy is predicted to shrink by 2.5% to 3% in 2016, not much less than it did in 2015.
Brazil's governing coalition has been discredited by a bribery scandal surrounding Petrobras, a state-controlled oil company.
Zika Olympics
President Dilma Vana Rousseff faces impeachment proceedings in Congress for allegedly concealing fiscal deficits.
If all that were not disheartening enough, the country has been hit by hard by the Zika virus epidemic just as the carnival season is underway and the country prepares to host the Summer Olympic Games.
Russia
The world collapse in oil prices has pushed Russia, the world's biggest energy exporter, into a nasty recession that is far from over.
On top the that, Western sanctions over Russia's incursion into Ukraine continue to sting.
The government is drawing down its foreign exchange reserves in part to cover budget shortfalls.  
India
India, meanwhile, is a standout in the emerging market peer group.
The country displaced China as the world's fastest growing economy in 2015 with growth in the 7.5%
That said, Prime Minister Narendra Modi's goal to transform India into a more pro-business economy with less red tape and with more manufacturing has a long way to go.
To spur investment, Reserve Bank of India Governor Raghuram Rajan has cut borrowing costs four times over the last year or so.
China
The slowdown in the world's second biggest economy continues to have a global impact on commodity prices and financial markets.
China is still expected to grow at a brisk 6.5% rate this year, but that's down from the double-digit levels of the past.
A stock market slump at home and big capital outflows make this a risky bet for foreign investors in 2016.
Takeaway
The global investor love affair with emerging markets has ended in tears.
In my opinion, the BRIC countries still have a great future, but (save India) they will have a tough time in the months ahead.
At least that seems to be how investors see things. Just follow the money.
Photo Credit: 401(k) 2012 via Flickr Creative Commons