So much for a Santa rally in late 2018.
The US stock market has been coping with wild price swings and heightened volatility since October.
In December, the market has been decelerating at an alarming rate and the historic rally that started in March of 2009 is looking exceedingly shaky.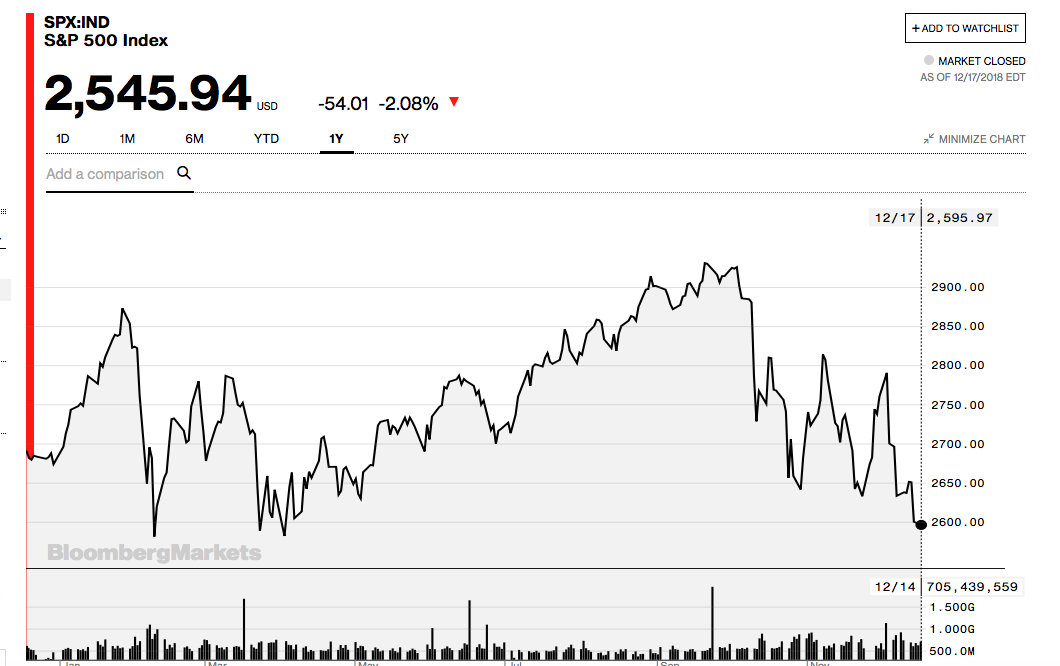 Red Flags

Consider the following data points:
The Russell 2000 Index of small caps has fallen into a bear market, down 20%-plus from its recent high on August 31.
The S&P 500 is trading at a 14-month low. Also, three of the index's 11 industry groups (materials, energy and financials) have dropped more than 20% from recent highs.
Other defensive sectors like health care, REITs and utilities are also getting pummeled.
As of the Dec. 17, the S&P 500 is on track to record its second-worst performance on record.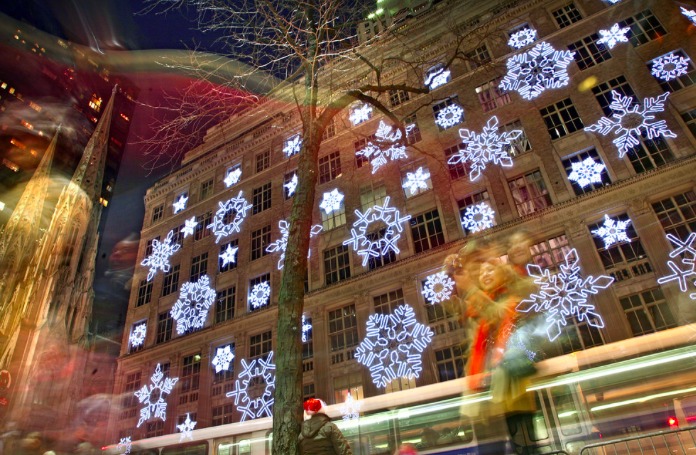 Rising Bears

Fund manager DoubleLine Capital CEO Jeffrey Gundlach is already calling a bear market for the S&P relatively soon.
Goldman Sachs (GS) sees the US economy slowing to a crawl in 2019 as the stimulus impact of tax cuts and tighter monetary condition dampen growth.
While few see a recession next year, the odds will rise to more than 50% by 2021, according to a new investment outlook by BlackRock.
Then there's uncertainty about the ongoing US-China trade war, various investigations of the Trump Administration and the outlook for the global economy.
Bright Spot

As we head into the final stretch, the Dow Jones Industrial Average and S&P 500 are off about 5% as of December 17.
The one bright spot are dividends. As the Wall Street Journal points out:
"Companies in the S&P 500 have spent nearly $421 billion on dividends through November, a record-setting sum that eclipsed last year's mark of roughly $391 billion and the full-year tally of $420 billion, according to S&P Dow Jones Indices. More than two dozen companies announced additional dividend increases so far this month, which will push the year's total even higher."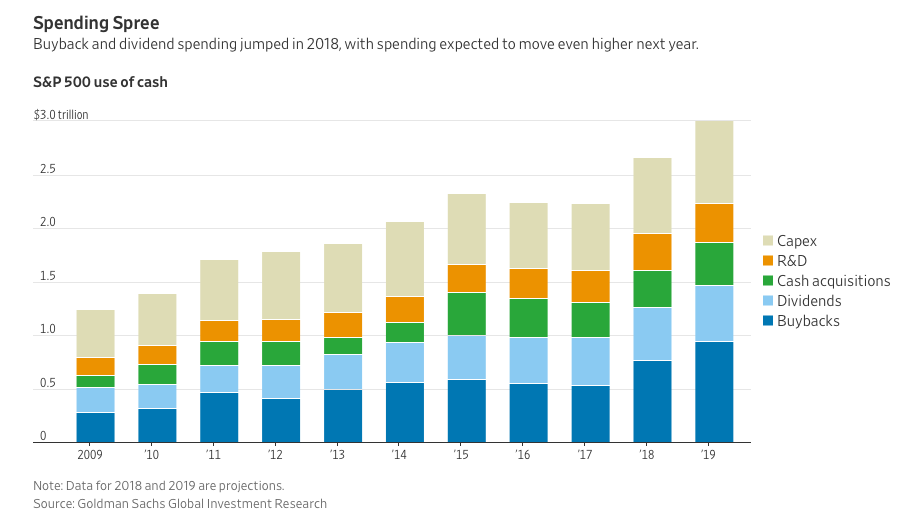 Takeaway
In my opinion, America's nine-year bull market is showing signs of stress and there's a chance it may unwind in the coming weeks.
So, in my opinion, it's may be a good time to review your portfolio line-up and investing goals heading into 2019.
The current bull market has been one for the history books. But all good things come to an end.
Photo Credit: Adnan Islam via Flickr Creative Commons
Disclosure: Certain of the information contained in this article is based upon forward-looking statements, information and opinions, including descriptions of anticipated market changes and expectations of future activity. The author believes that such statements, information, and opinions are based upon reasonable estimates and assumptions. However, forward-looking statements, information and opinions are inherently uncertain and actual events or results may differ materially from those reflected in the forward-looking statements. Therefore, undue reliance should not be placed on such forward-looking statements, information and opinions.