One morning in December, I was scanning the headlines when I came upon this one at Bloomberg.com:
Another Hedge Fund Veteran Is Quitting a Brutal Market
The story, attributed to Sofia Horta e Costa and Bei Hu, was about Philippe Jabre, a Swiss-based hedge fund manager closing three funds after an "especially challenging" year.
As is the tradition in these situations, Jabre penned a farewell letter to clients in which he explained in anodyne language why he was closing the funds and returning what was left of their money.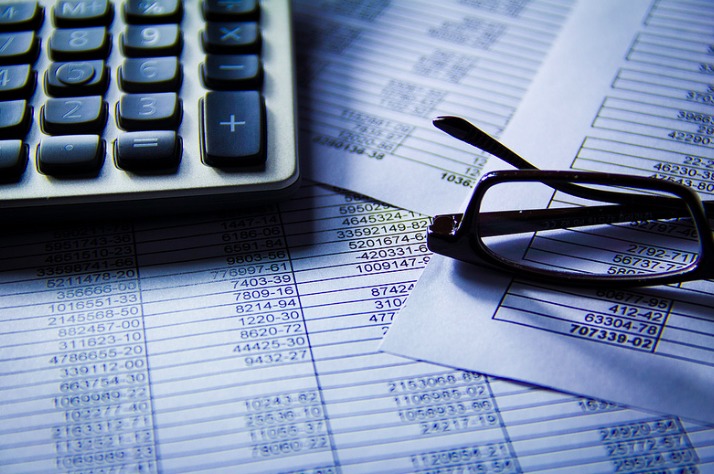 Another Take
Writers Horta e Costa and Hu quoted a number of passages from Jabre's letter, including the detail that he was liquidating fund positions in a "disciplined manner." The reporters quoted Jabre's letter seven times. No one else is quoted in the story.
In short, Horta e Costa and Hu basically accept not only Mr. Jabre's version of events leading up to this point but also his conclusions. Yet, in my opinion,  I think they missed something. So here's how I would have headlined the story:
Controversial Hedge Fund Manager Fails to Hedge in Volatile Market, Destroys Client Wealth, Makes Excuses and Avoids Responsibility

Disappointed
I manage other people's money for a living. I will not claim here to be better at that than anyone else. Or more morally upright.
It's simply my job and I try my best. Part of my job is to remain informed about the economy, possible investments within it and other market participants.
But headlines and stories like this enrage me. Because the reporters actually included all the facts necessary to draw the conclusion outlined in my faux headline.

Holding Back
Yet they declined to "go there." And by not going there, they added another chapter to the "heads-I-win-tails-you-lose" hedge fund narrative. And that narrative makes it harder than it ought to be to serve clients well.

Had I performed like Jabre, I'd expect to lose clients and assets under management as he has. But I'd also expect that journalists, to outline my failures in detail. That's how journalism ought to work in my view.
Fine
So let's parse my 'alternative' headline:
"Controversial:" As the story notes, about 15 years ago Jabre paid a nearly $1 million fine to UK regulators for suspicion of insider trading. He subsequently moved from London to Geneva before starting Jabre Capital.
"Fails to Hedge:" The very term "hedge" implies a portfolio strategy that includes protection against risk.
"Destroys Client Wealth:" Two of the three funds Jabre Capital are closing have lost 18% and 42% respectively, this year;
"Makes Excuses and Avoids Responsibility:" As Jabre noted: "In previous periods, weakness created opportunities but as we survey the outlook for 2019, we are concerned that we don't see those opportunities. Both the political and economic outlooks remain confused and without clear direction."
It varies by jurisdiction, but hedge fund investors – typically sophisticated and sufficiently wealthy to absorb losses – are usually foreclosed from suing hedge fund managers so long as the managers can demonstrate they adhered to whatever strategy was initially used to attract those investors.
Accountability
The actual headline and story are written as though Mr. Jabre was the victim of some environmental disaster beyond his control.
But professional money managers aren't allowed to blame bad luck – it's an unwritten code.
What's more, it's quite reasonable to assume that back when Jabre Capital was succeeding and thriving, they weren't crediting the environment or other external circumstances.
Black Box

For some reason, hedge funds and their managers often seem to get a pass from this type of accountability. I don't know why.
Perhaps it's the 'black box' factor where the funds are secretive and have to abide by rules that limit publicity. Perhaps it's the non-traditional methods and personnel, often involving actual rocket scientists.
And of course, it's possible the intergalactically large amounts of money often involved create a force field that would intimidate anyone, including journalists.
Bloomberg, unlike some major media outlets like Reuters or the Wall Street Journal does not provide access to reporters' e-mail addresses or even encourage editorial contact. (They do for paying subscribers.)

Had they done so, I would have reached out to Horta e Costa and Hu to ask why they simply parroted Mr. Jabre's words, instead of holding him accountable.

By the way, Bloomberg wasn't alone in this failure. For example, both the Financial Times and Institutional Investor wrote their own stories by name-checking Bloomberg's story and using many of the same quotes from Jabre's press release.
Takeaway
It's ironic that, in his letter to shareholders, Mr. Jabre blames "computerized models" for his troubles when the Bloomberg story seems to have been written by an algorithm.
As Bloomberg's current advertising tagline says, "Bloomberg is analyzing. The world is watching."
Well, I'm not impressed by what I see.
Photo Credit: reynermedia via Flickr Creative Commons
Disclosure:  This piece represents the views and opinions of Barry Randall as of December 17, 2018. They may change in the future based on additional information and do not constitute investment advice or a personal recommendation.