The day after Thanksgiving is one of the most economically consequential days of the year.
Black Friday kicks off the official holiday season and is typically the busiest shopping day of the year, accounting for about 30% of annual sales at major retailers such as Wal-Mart (WMT), Target (TGT) and Macy's (M).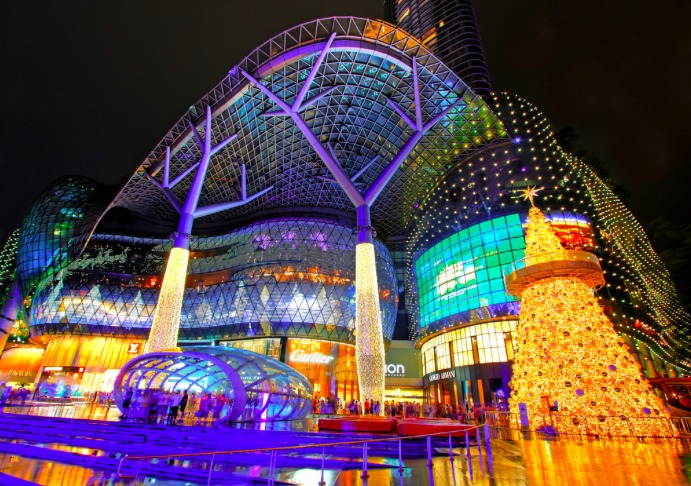 Here's what investors need to know about the big spend this year:


Robust Sales

In 2018, a relatively strong economy and record-low unemployment have retailers in a merry mood.

The average consumer is expected to shell out $1,007.24 during the holidays this year, according to the annual survey by the National Retail Federation (NRF) and Prosper Insights & Analytics.

If so, that would be a healthy 4.1% advance over 2017. Total spending this year is expected to range from $717.5 billion to $720.9 billion.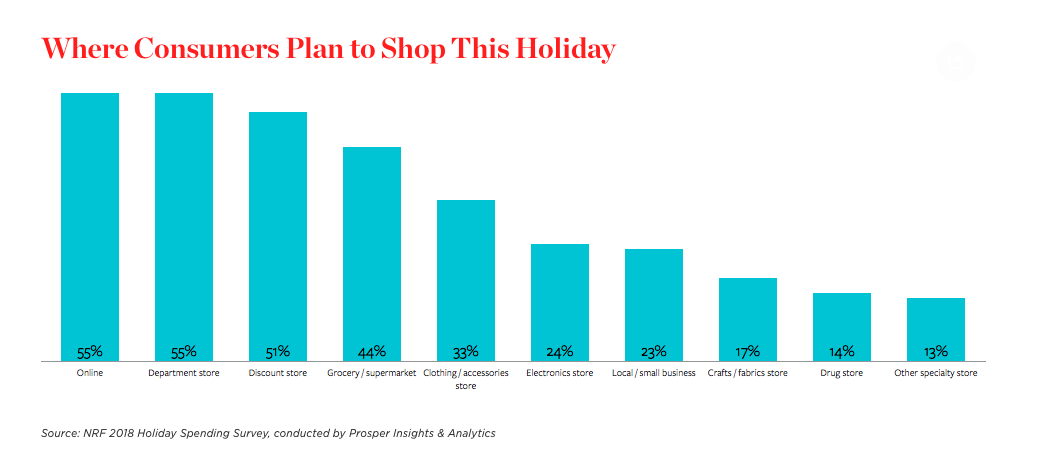 Trade Tensions
Though the escalating US-China trade war has been a growing concern for investors, the tariffs imposed by both sides won't spoil the holidays, at least this time around.

Most retailers managed to import holiday merchandise before the tariff hikes on Chinese goods took hold this summer, according to the NRF survey.

So no sticker shock for stocking stuffers in 2018. Next year may be a different story.

Cyber Monday

Cyber Monday continues to be a major shopping day in its own right.
Sales are sales are expected to top last year's record $6.59 billion.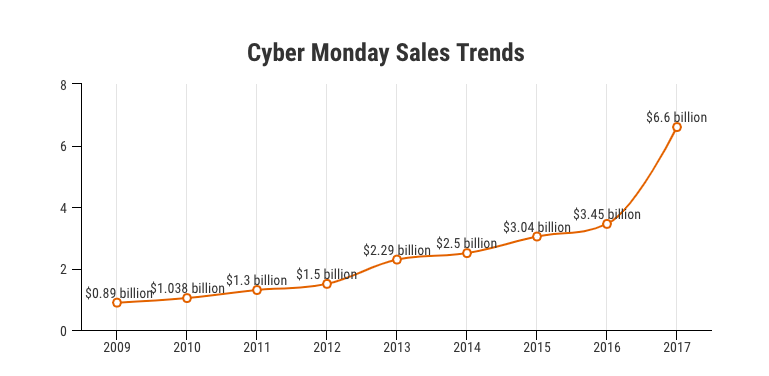 Click Away

Consumers continue to love the convenience of online shopping.

This year, an equal percentage of shoppers plan to purchase presents both online and in person at department store. 
Last year, 40% of Black Friday online purchases were done from mobile phones, according to market research firm, Criteo, up 29% over 2016.


Jobs Boost

The holiday shopping season doesn't quite pack the same punch when it comes to job generation as it used to, thanks to automation and the growing popularity of online shopping.

In 2017, American retailers hired an estimated 500,000 to 550,000 seasonal workers.
That compares with the record 764,750 workers hired in 2013.
Singles Day

By the way, China has its own version of Black Friday.

China's internet giant Alibaba (BABA) hosts a 24-hour online shopping event on November 11 called Singles' Day, named after holiday celebrating, well, singles.

This year the event set a staggering sales record of $30.8 billion, up 27% over last year.

Turns out the US isn't the only country where consumers shop until they drop.


Photo Credit: Wenjie Zhang via Flickr Creative Commons
Disclosure: Certain of the information contained in this article is based upon forward-looking statements, information and opinions, including descriptions of anticipated market changes and expectations of future activity. IBKR Asset Management believes that such statements, information, and opinions are based upon reasonable estimates and assumptions. However, forward-looking statements, information and opinions are inherently uncertain and actual events or results may differ materially from those reflected in the forward-looking statements. Therefore, undue reliance should not be placed on such forward-looking statements, information and opinions.