I recently sold my shares of the iShares Emerging Markets Dividend ETF (DVYE).
While I still believe that emerging markets are likely to be one of the best-performing asset classes of the next ten years, I think that it's a minefield in the short-term.

The shares are down 4% on the year as of October 4. That's not a disaster by any stretch, but it is a disappointment.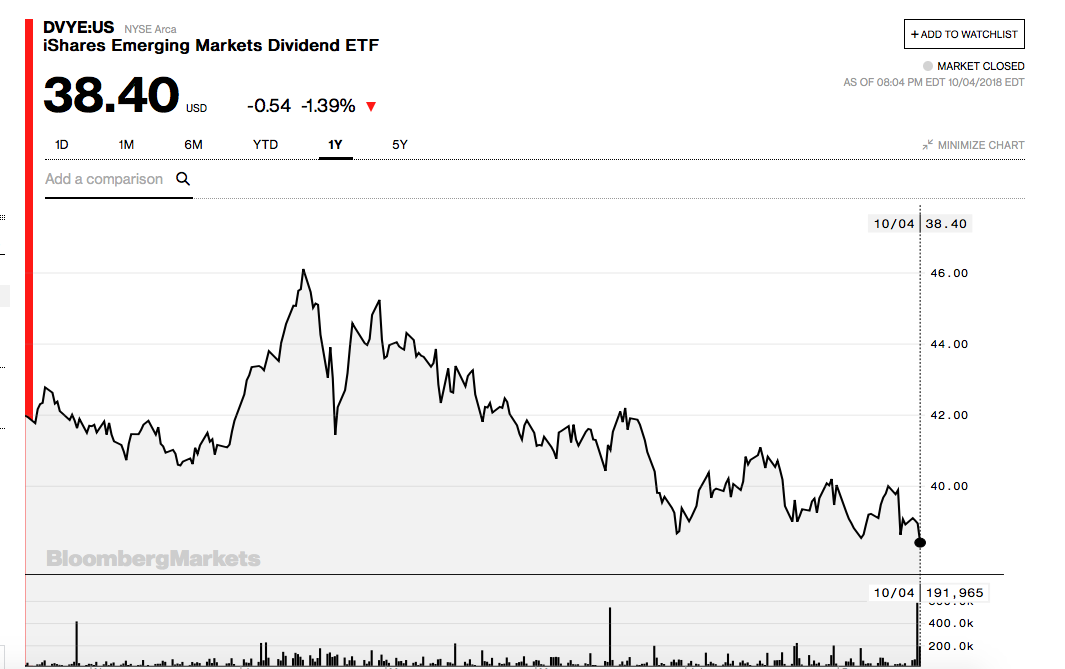 Mighty Dollar

In my opinion, there are a couple reasons for the recent underperformance in emerging markets. To start, in my opinion, the U.S. market remains the casino of choice for most investors right now.

Adding to this is dollar strength. While dollar strength is good for countries that sell manufactured products to the United States, it's bad for commodities producers, as a more expensive dollar by definition means cheaper commodities.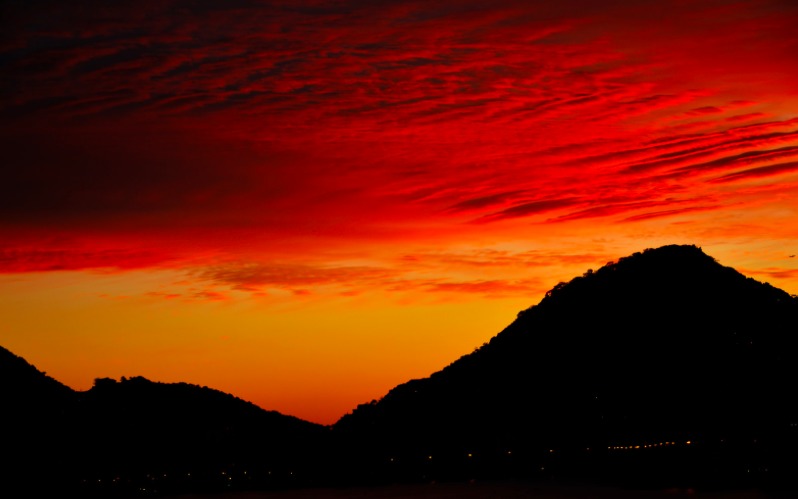 Trade Tensions
President Donald Trump's trade war isn't helping either.
While it's hard to argue that anyone truly "wins" a trade war, in my view Trump isn't incorrect when he says that our trading partners need us more than we need them.

In a war of attrition like this, you "win" by losing less.


Takeaway
Of course, these conditions are not new, and virtually all of them were in place when I made the initial recommendation of DVYE.
None of these factors would be enough for me to punt on emerging markets just yet.
No, the problem is a greater risk that has only recently popped up: the twin meltdowns in Argentina and Turkey.
Photo Credit: Rodrigo Soldon via Flickr Creative Commons
A longer version of this article first appeared on InvestorPlace.com on September 20, 2018.
Disclaimer: This material is provided for informational purposes only, as of the date hereof, and is subject to change without notice. This material may not be suitable for all investors and is not intended to be an offer, or the solicitation of any offer, to buy or sell any securities nor is it intended to be investment advice. To the extent that this material discusses general market activity, industry or sector trends or other broad-based economic or political conditions, it should not be construed as research or investment advice. To the extent that it includes references to specific securities, commodities, currencies, or other instruments, those references do not constitute a recommendation by IBKRAM to buy, sell or hold such investments. This material does not and is not intended to take into account the particular financial conditions, investment objectives or requirements of individual customers. Before acting on this material, you should consider whether it is suitable for your particular circumstances and, as necessary, speak to a financial advisor before attempting to implement any of the strategies discussed in this material. There is risk in any investment in traded securities, and all investment strategies discussed in this material have the possibility of loss. Past performance is no guarantee of future results. Certain of the information contained in this article is based upon forward-looking statements, information and opinions, including descriptions of anticipated market changes and expectations of future activity.  The author believes that such statements, information, and opinions are based upon reasonable estimates and assumptions. However, forward-looking statements, information and opinions are inherently uncertain and actual events or results may differ materially from those reflected in the forward-looking statements. Therefore, undue reliance should not be placed on such forward-looking statements, information and opinions.The author of the material or a related party will often have an interest in the securities discussed.