Tesla CEO Elon Musk stunned investors when he announced in a tweet that he's considering taking the publicly traded electric-vehicle maker private.

The company's stock price has since gyrated on conflicting reports about whether Musk notified his board or has actually lined up financing, as he claimed, for a management-led buyout at $420 a share.

Musk has also said that the Saudi sovereign wealth fund is a potential backer and that Goldman Sachs (GS) has signed on as an adviser.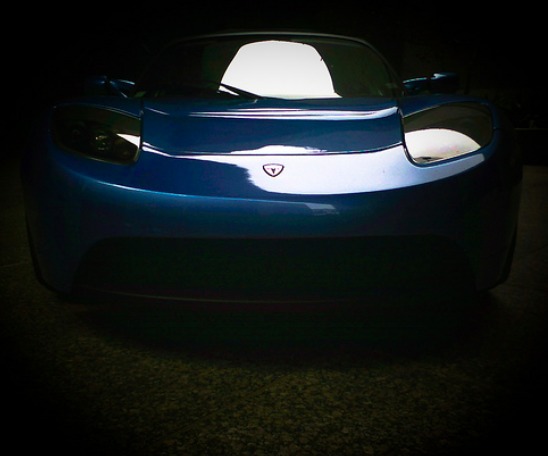 SEC Calling
Now there are reports that the Security Exchange & Commission has issued a subpoena to Tesla (TSLA) to find out the actual state of play.

In recent months, Musk has lashed out at Wall Street analysts on earnings calls over criticism about the company's launch of its mid-priced Model 3 sedan.

In justifying his decision to explore taking Tesla private, Musk has argued that the pressure of hitting quarterly earnings targets is detrimental to the company's long-term future.


Fan Base

Investors, meanwhile, are still willing to give the company a hefty market value.
Back in 2003, the company's market value was about $2 billion.
Now, at $57 billion, it's higher than General Motors (GM) and Ford (F) as of August 15.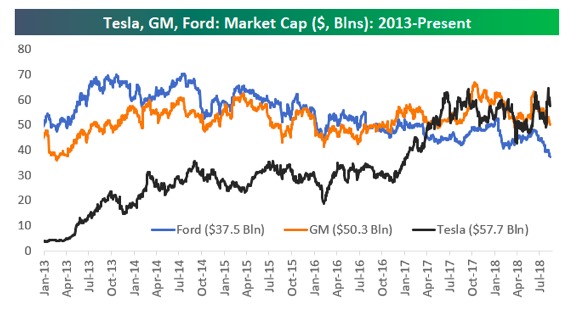 If that's not impressive enough, consider that Tesla is the 4th most valuable auto company on the planet, according to an analysis by Bespoke Investment Group.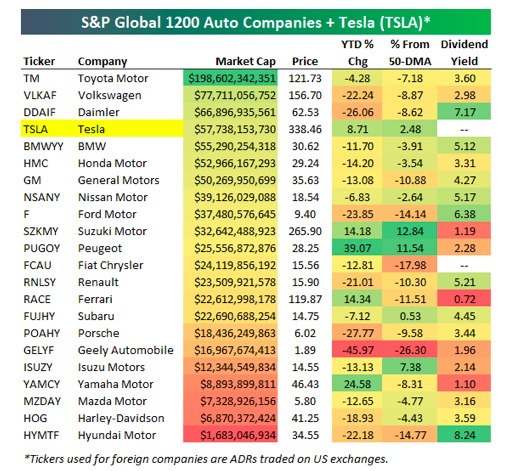 Takeaway

Aside from Tesla, Musk is also the founder, CEO and lead designer at Space Exploration Technologies (SpaceX), making him one of America's most remarkable entrepreneurs.

He also has his share of critics. Short-sellers have targeted Tesla, betting that its losses and cash pressures will be tough to overcome.

Yet, in my opinion, so far Tesla's market value has held up well, suggesting most investors continue to be true believers.

For the moment, Tesla continues to leave GM and Ford in the rear-view mirror when it comes to market capitalization.

Photo Credit: randychiu via Flickr.com