When surveying the current financial and political landscape, in my opinion, it appears tensions are mounting in a number of places and investors need pay attention.
Take Turkey, home to the Bosphorus Bridge that connects Asia and Europe.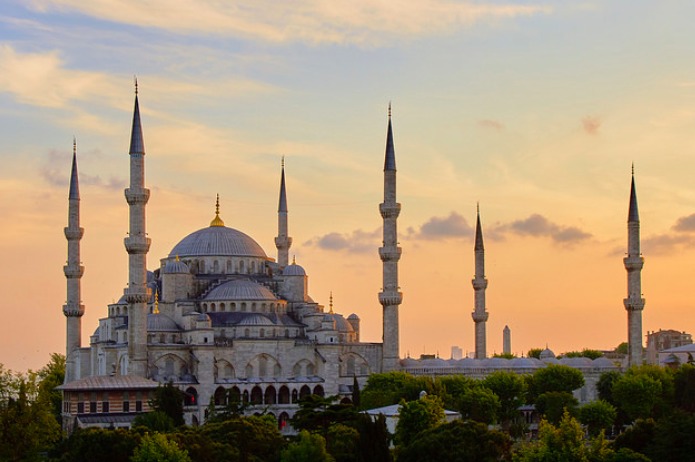 The country is a strategically critical place and its strongman leader Recep Tayyip Erdogan faces an array of economic challenges.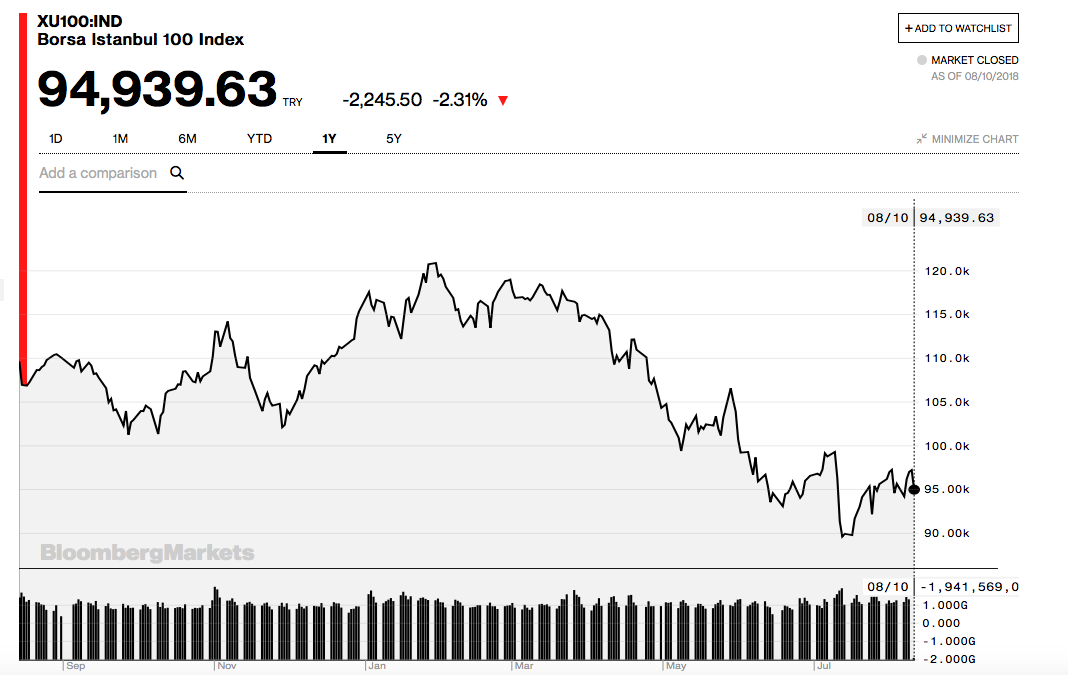 Debt Pressure
In my view, Turkey is coping with runaway inflation and a massive amount of foreign debt, much of it denominated in US dollars and Euros.
I think Erdogan's brother-in-law Berat Albayrak, who serves as treasury and finance minister, has some tough decisions to make.
The Turkish lira has fallen more than 40% versus the dollar this year, while bond yields have soared in recent months.
Tough Choices
Raising interest rates, already in double-digit territory, to defend the currency may throttle the Turkish economy, in my opinion.
On the other hand, I think letting the lira tumble pushes up the burden of the country's foreign currency-denominated debt.
In my view, complicating matters is that Turkey is locked in a wrestling match with the US of over the fate of a US religious pastor, who has been detained.
Contagion Risk
The standoff has prompted the Trump administration to increase tariffs on Turkish steel and aluminum, placing even more pressure on an economy on the verge of a financial crisis.
I think all this matters to global investors because the problems in Turkey, where stock prices have fallen more than 50%, is spilling over into other markets.
French and Italian banks are big holders of Turkish debt and emerging market currencies are also feeling the pressure.
Takeaway
Both the South African rand and Mexican peso have taken a hit from the troubles in Turkey.
The MSCI Emerging Markets Currency Index, as of August 13, has fallen to its lowest point in over a year.
As the summer winds down, I am sure you are looking to take it easy and not find any conflict.

Maybe world leaders will heed that advice in the next few months.
Photo Credit: Pedro Szekely via Flickr Creative Commons