Has the US stock market hit an iron ceiling?
That's one theory as to why the stock market has been locked in a well-defined range, roughly bounded by 2070 and 2120 on the S&P 500 Index in recent weeks.
It's as if the market is trapped on some sort of cosmic hamster wheel.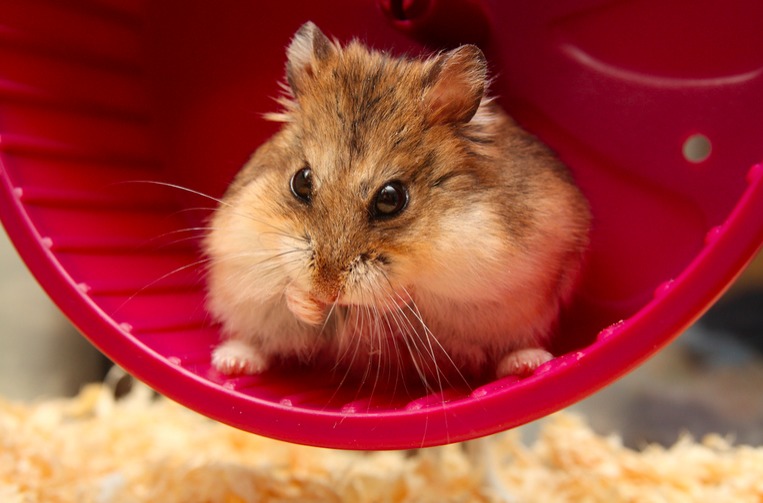 Range-Bound
Moves to the lower bound spark rallies. At the same time, a move to the upper drive sell-offs.
"Equities continue to confront the virtual iron ceiling that has restrained them for several weeks," UBS equity strategist Art Cashin recently told CNBC.
He doesn't see that changing until the US Federal Reserve makes its move to raise interest rates or a surprise development in the US or global economy emanating from, say, China or Greece.
Smart Plays
So how should an investor play a market locked in such a tight trading range?
Neena Mishra at Zacks Investment research suggests three exchange-traded-funds suited to the current environment of weakening earnings and a strong dollar.
ETFs focused on companies that outperform their peers could be the ticket in 2015, she argues.
In her opinion, the ValueShares U.S. Quantitative Value ETF (QVAL), the Barron's 400 ETF (BFOR) and Vident Core U.S. Equity Fund (VUSE) are worth a serious look.
The iron ceiling phenomenon in the stock market may not signal the beginning of a sustained downturn.
Healthy Slowdown
Some argue it could provide the market with a necessary breather.
As Phases & Cycles analysts David Tippin and Ron Meisels put it, according to a post by Ben Levisohn in Barron's.
"While some market analysts expect a big correction or even the end of the bull market after such a strong advance, our view is that the markets can remain bullish and "correct" by marking time within a relatively narrow trading range…"
Takeaway
Stocks have been treading water in recent months and it may take catalyst in the form of Fed action or a crisis abroad to get the market moving again.
While a pause that refreshes is a possibility, analysts suggest looking for ETFs and individual companies that rise above the rest in an uncertain economic environment.
Photo Credit: Dan Derrett via Flickr Creative Commons