Brazilians have a tongue-in-cheek saying about their country. Brazil is the country of the future… and it always will be.
That's probably a little unfair, in my view. Brazil and Latin America in general have grown and modernized to the point that their economies are barely recognizable to those who remember the commodity-driven economies of decades past. Latin America is highly urbanized and has a vibrant and growing middle class.
All the same, the region still has a long way to go to meet developed world standards. For example, per capita income in the United States, Germany and France is $59,495, $50,206 and $43,550, respectively, according to recent estimates by the International Monetary Fund.
In contract, Chile – the wealthiest country in Latin America – has per capita income of just $24,558, slightly below Turkey and slightly above Croatia. Argentina and Mexico weigh in at about $20,000 each.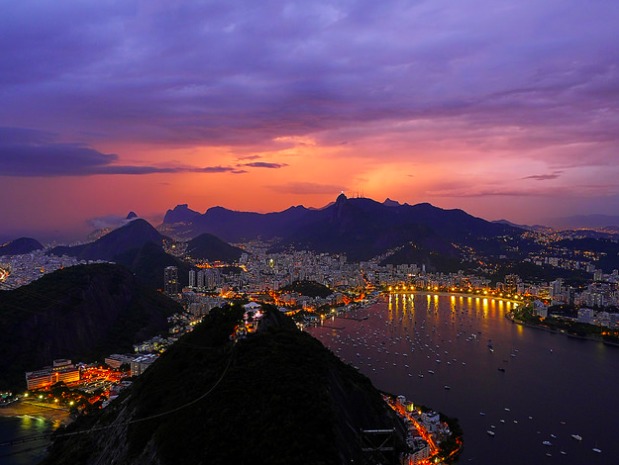 Developing Region
Rome wasn't built in a day, and in my opinion, it will be a long time until these countries approach developed-world living standards.
In the meantime though, I think intrepid investors looking to get a piece of that growth have abundant options at their disposal. Latin America is home to dozens of world-class companies that stand to benefit from the continued growth in the region.
In my opinion, here are several that may be worth a look.
America Movil (AMX) is the leading Mexican mobile phone service provider. AMX was developed into the powerhouse it is today by Mexican billionaire Carlos Slim – the richest man in Mexico and the seventh richest globally – is essentially in a two-horse race for dominance in Latin American telecom with Spain's Telefonica (TEF).
Operating primarily under the brand name Claro, America Movil is the fourth largest mobile network operator in the world in terms of subscribers. It has roughly 280 million mobile subscribers across 25 countries in the Americas and Europe. It also boasts 33 million landline users, about 29 million broadband users and 21.5 million paid TV users.
In my opinion, there's is nothing more essential to modern living than a smartphone, and America Movil has a dominant position in one of the few areas of the world where in my opinion growth is still possible.
Across the region, most adults already have a smartphone. But many still use pay-as-you-go or prepaid plans rather than post-pay contract plans. As Latin consumers consume more data and demand more services, according to my analysis, America Movil will be first in line to deliver them.
Grupo Televisa (TV) is a leading media company based in Mexico City, but its content is broadcast across the Spanish-speaking world, including immigrant communities in the United States.
Although many readers will probably associate Televisa with telenovelas (Spanish-language soap operas), Televisa has a broad and diverse catalogue of programming encompassing everything from news to movies to live sports. Additionally, the company has large and profitable cable and satellite businesses.
About 35% of Televisa's revenues come from its content (advertising, licensing, etc.) with 34% coming from its fixed-line cable business and 22% coming from its Sky satellite TV business. The remaining 9% comes from "Other," which includes sports, radio, publishing and other assorted businesses.
I think that as incomes continue to rise in Latin America and more and more people get lifted out of poverty, Latin viewers become far more valuable as advertising targets.
Furthermore, in my opinion, as families enter the middle class, they are more likely to order a paid TV package or home internet. Televisa, as a leading content creator and distributor and cable provider, is a nice way to play these trends in my view.
Credicorp (BAP) is a large-cap Peruvian stock that gives broad-based exposure to the growing economy in Peru, in my view. It's a banking group with a roughly $18 billion market cap.
The group's Banco de Credito de Peru is the country's largest retail bank and the natural choice for many middle-class and wealthy Peruvians. But the group also is active in tapping the needs of working-class Peruvians via microfinance leader Mibanco and has vast insurance and wealth management wings as well. You can think of Credicorp as a one-stop shop for Peruvian finance.
As we were reminded in 2008, finance can be a volatile sector. But Credicorp has managed to survive and thrive through booms and busts and everything in between. If you believe in the long-term Peruvian growth story, Credicorp is worth your serious consideration in my opinion.
Looking for other investing ideas for Latin America? Check out my piece 7 Top Latin American Stocks to Buy.
Disclosures: No current position in any stock mentioned.
Photo Credit: Edgardo W. Olivera via Flickr Creative Commons