The overall market has had some twists and turns so far this year.
Yet as I see it the tech rally continues pretty unabated. Take online retail giant Amazon (AMZN) for example.
Since the beginning of 2017, the company's shares have more than doubled, according to an analysis by Bespoke Investment Group.

As Bespoke points out:
"AMZN is now the third largest company in the S&P behind Alphabet (GOOGL) at $814 billion and Apple (AAPL) at $924 billion.  Additionally, there are only six companies in the S&P 500 that currently have a market cap that is greater than the market cap that AMZN has added since just the start of 2017!  That's a lot of rockets for Jeff Bezos to fly to space."

Amazon Rules
In my opinion, the run by Amazon is even more impressive when compared to other high fliers on the S&P 500 Index. (See chart below.)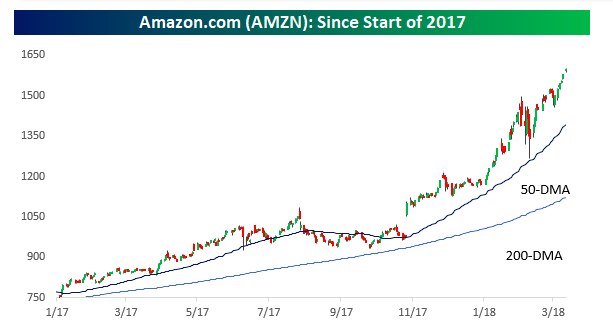 The company's market value has increased more than $400 billion since the start of 2017.
Apple (AAPL), Alphabet (GOOGL) and Microsoft (MSFT) have also had good runs.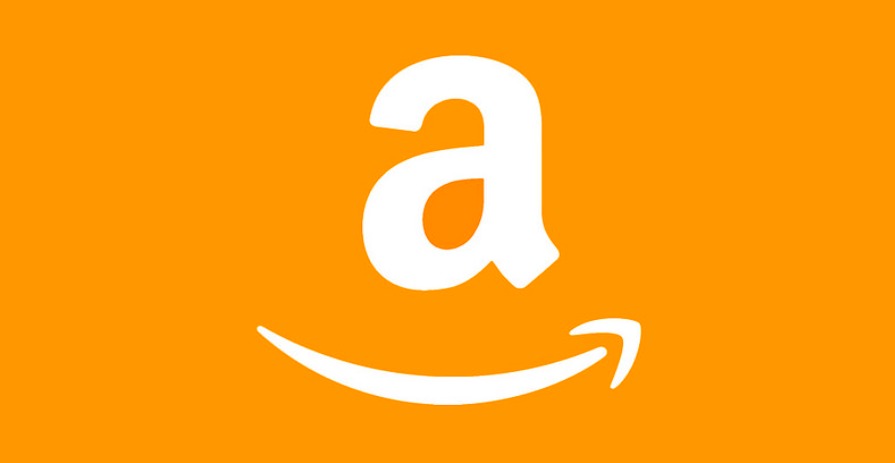 Takeaway
The 10 stocks listed in the next  chart have added more than $2 trillion to their market values since the start of 2017.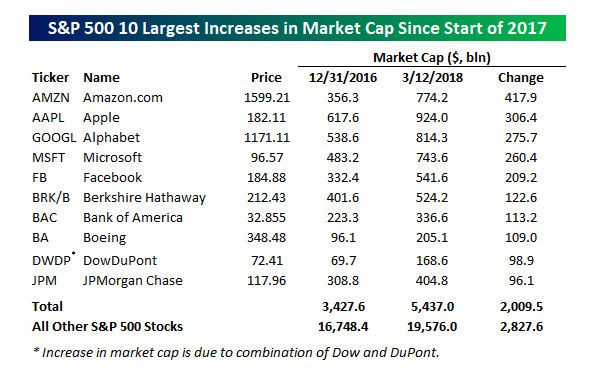 The rest of the companies in the S&P 500 have increased in market value by nearly $3 trillion.
Say what you want about the uneven market performance so far in 2018. But an awful lot of wealth has been created over the last 15 months!
Photo Credit: Canonicalized via Flickr Creative Commons