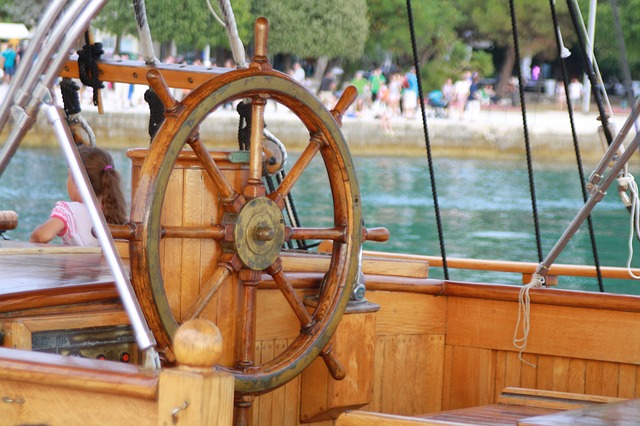 Steady as she goes.
That was the mantra from the first half of the year as the S&P 500 gained about 7% and traded in a narrow range with very low volatility.
"The trend is definitely up," said Bill DeShurko, manager of the Dividend and Income Plus portfolio, in a recent HealthyLife's News@7 radio broadcast. He said the S&P 500 has enjoyed a "nice orderly move up" without any "parabolic" spikes that could potentially signal an overstretched market.
Looking at the S&P 500, "you've got to love the chart," the portfolio manager said.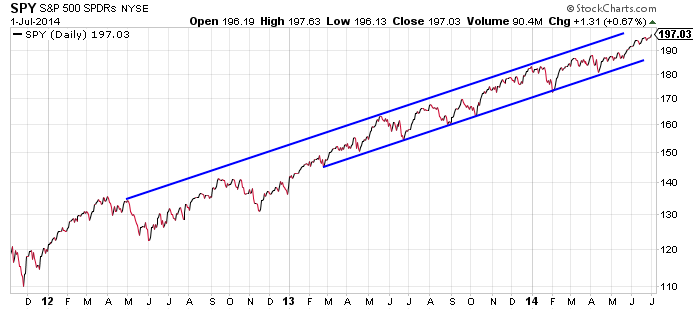 DeShurko said the market has been "unfazed" by any bad news and managed to shrug off budget scares, the threat of higher taxes, the sequester and various geopolitical concerns.
Of course, the question is whether stocks can keep cruising higher during the second half of 2014.
With U.S. stocks at record highs, investors who have missed the rally are wondering if it's too late to invest, DeShurko noted. Investors waiting for a 10% correction to buy stocks have been waiting three years.
"My answer is we're fully invested with clients but with one foot very near the door," the portfolio manager said.
So he thinks it's OK to buy stocks here as long as investors can pay attention to the market. The key is to watch for the market to start reacting badly to bad news rather than "rolling with the punches," DeShurko said.
His full interview with News@7 is embedded below:
—
DISCLAIMER: The information in this material is not intended to be personalized financial advice and should not be solely relied on for making financial decisions. Past performance is no guarantee of future results.