It's pretty well established that the rise of Amazon and other e-commerce players is disrupting the world of retailing.
Yet, not every brick-and-mortar retailer is feeling the pain to the same degree. And, in my opinion, that's an opportunity for the discerning investor.
That's pretty clear for the stock performance of retailers, as an analysis by Bespoke Investment Group shows.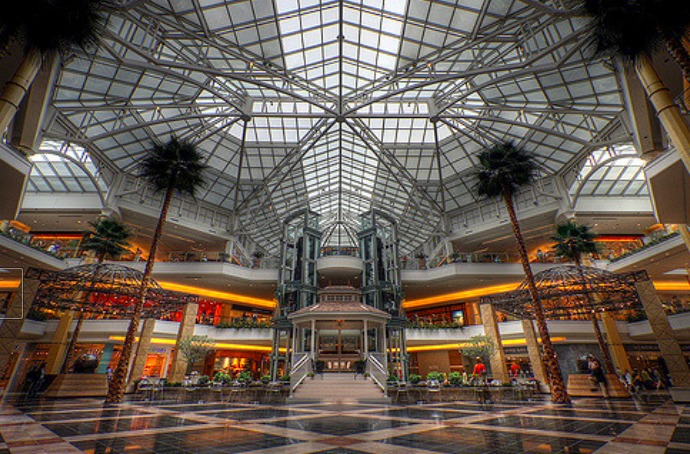 Painful Returns
Take a look at the next chart of 25 publicly list brick-and- mortar companies listed.
The average year-to-date performance as of March 6 has been a decline of 0.77%.
However, in my opinion, there have also been some impressive individual performers.
Investors have bid up department store chains Kohl's (KSS) and Macy's (M) up more than 20%. Five other stocks, including Best Buy (BBY) and Target (TGT), are up 10%-plus.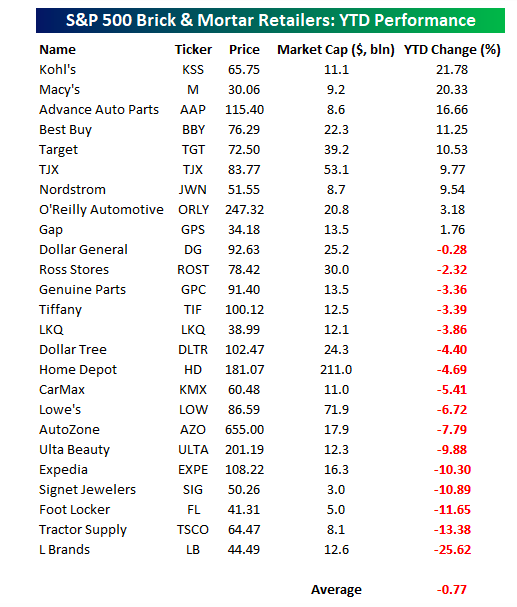 King Amazon

Now, step back and consider the entire S&P 500 Retailing Industry Group, which includes e-commerce giants like Netflix's (NFLX) and Amazon (AMZN).

Netflix is having a stellar year, up a blistering 67% so far this year.
The market cap of Amazon, whose stock is up 30%-plus, accounts for nearly 44% of the value of the entire sector!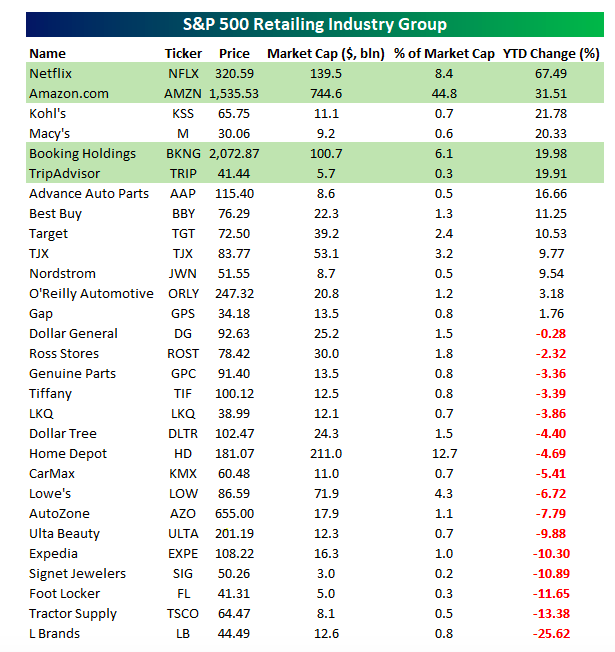 Takeaway
I think these are disruptive times in the retail sector.
But some traditional retailers are faring better than others in my view.
That's reflected in their stock performance, and that may add up to potential buying opportunities for the savvy, contrarian investor in my opinion.
Photo Credit: Shane Gorski via Flickr Creative Commons