The US stock market has experienced its share of ups and downs so far in 2018, what with rising global trade tensions and upheaval on the Trump Administration's foreign policy team.
As of March 22, the Dow Jones Industrial Average and S&P 500 Index are down 3% and 1%, respectively.

How are key sectors performing versus the overall market?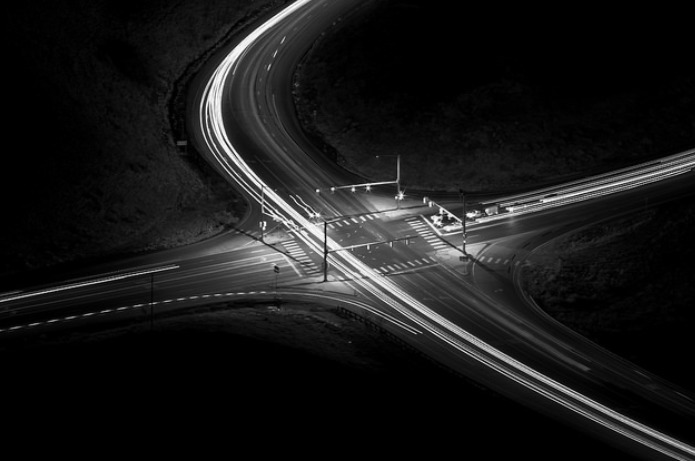 Relative Strength
The Bespoke Investment Group has pulled together some interesting charts that map out the relative strength of individual sectors versus the S&P 500.
Check out the charts below. (A rising line shows a sector is outperforming the overall market.)

The tech sector has taken some hits of late, thanks to concerns about data security at Facebook (FB) and the safety of Uber's self-driving technology.
Yet the sector continues to out-hustle the S&P 500 overall through March 22.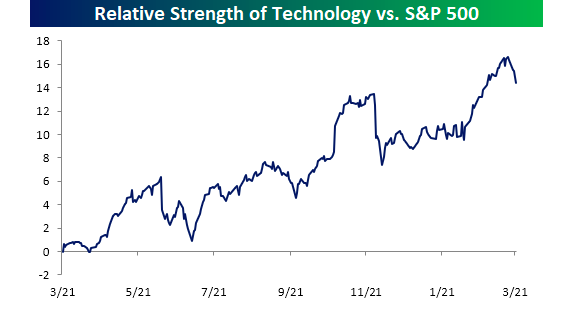 Financial Sector
The financial sector also made a strong, early showing in 2018.
US banks are enjoying robust earnings and rising interest rates are good for loan margins.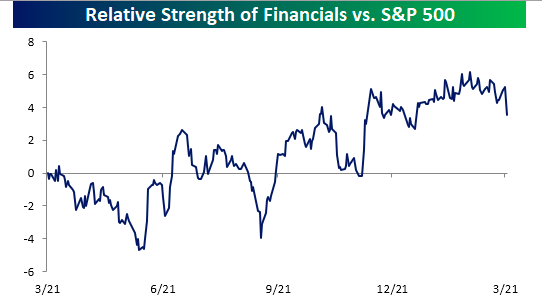 Utilities
Other sectors have had a rougher time.
The energy sector sector has taken a beating during the first quarter of 2018, but is trending up.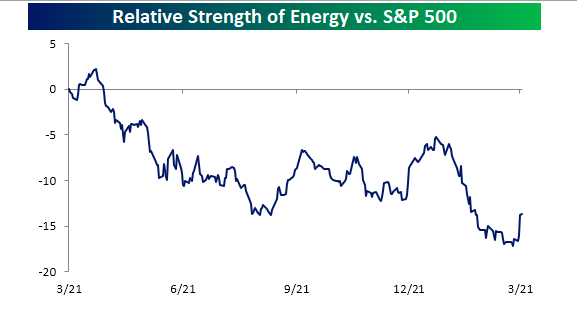 The same holds true for a defensive sector like utilities.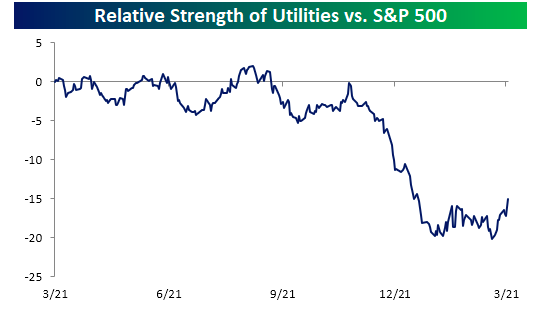 Trade Tensions
The Trump administration's decision to slap trade tariffs on China is bad news for US multinationals with big exposure to the world's second biggest economy.
However, it may make small-cap stocks of domestically focused companies far more attractive, according to Bespoke's analysis.
Small-caps reflected in the Russell 2000 haven't performed well this year.
That is, until Trump started focusing on tough trade measures on steel imports and Chinese intellectual property rights.
In March, small caps rose 3% and have outperformed the overall market.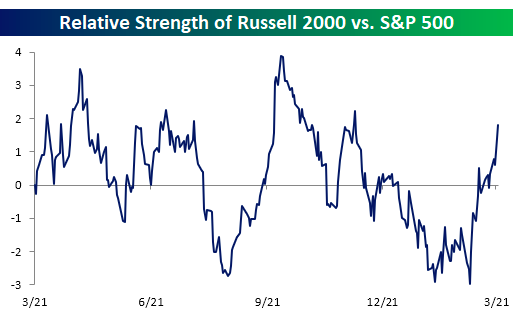 Photo Credit: Adam Meek via Flickr Creative Commons