The US stock market continues to advance by leaps and bounds.
The S&P 500 Index and Dow Jones Industrial Average are up 14% and 15%, respectively, so far this year as of October 5.
That's impressive. Yet the current bull market that got underway in March of 2009 is even more remarkable when viewed through the long angle lens.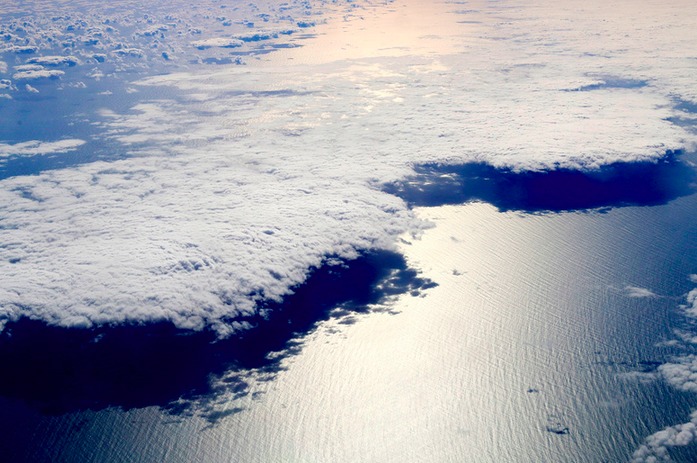 High Notes
Bespoke Investment Group pulled together some fascinating charts that hit that point home.
For instance, the S&P 500 is up 62% from the all-time, pre-crisis high in 2007 before a housing crash sparked the 2008-2009 financial crisis.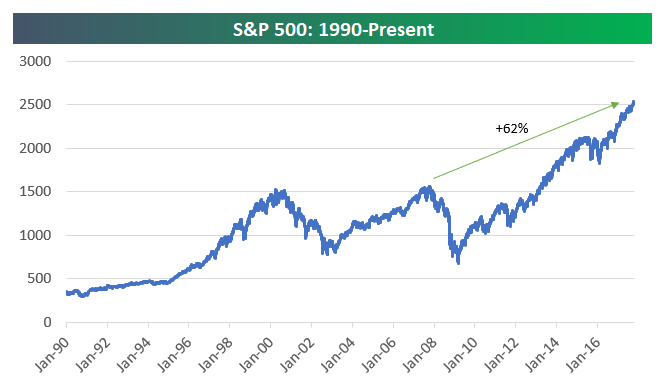 The broader Wilshire 5,000 is up 67%-plus.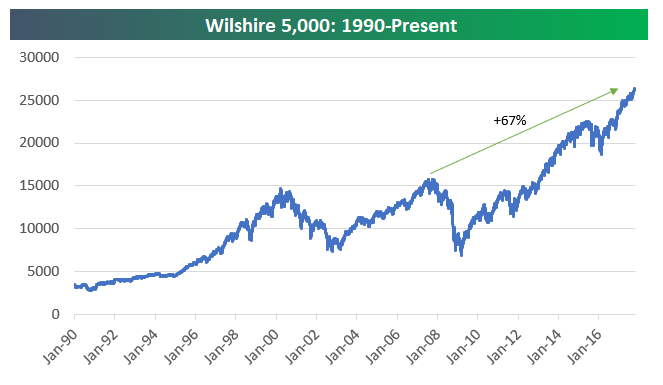 Global Rally
Viewed more widely, world stock markets, as measured by the Bloomberg World Index, have set new all-time highs. However, this global index is only up 13% from its 2007 peak.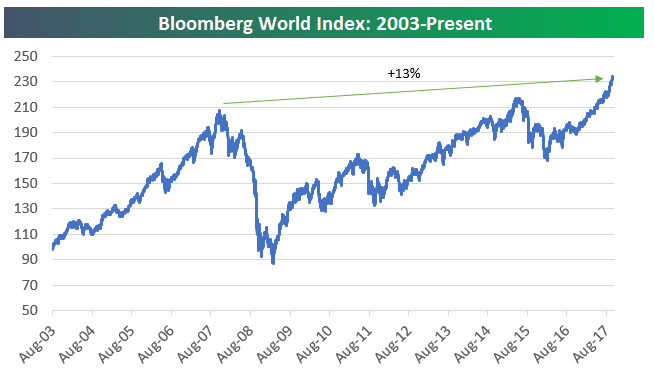 And emerging markets, as shown by the performance of iShares MSCI Emerging Markets ETF (EEM), has actually lost ground, down by double digits.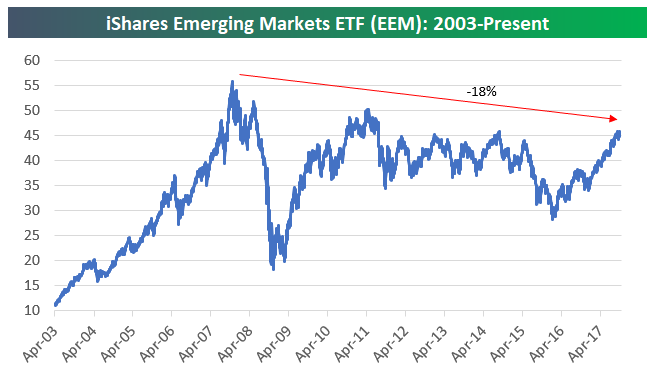 Takeaway
IB Asset Management portfolio manager Mott Capital recently suggested in a post that the S&P 500 could break through the 3,000 mark by the end of 2018.
If that happens, the S&P 500 will have doubled in value from 2007 pre-crisis levels.
I think all bull markets fizzle eventually. But right now, US stocks are enjoying one amazing joy ride.
Photo Credit: WILL POWER via Flickr Creative Commons