At long last, there seems to be positive news on the US corporate earnings front.
Major companies are in the midst of reporting their fourth-quarter earnings and the results so far have been promising, according to an analysis by the Wall Street Journal.
As of Jan. 29, about a third of companies listed on the S&P 500 Index have reported.
Based on those results, the research firm FactSet sees earnings on pace to rise 4.2% year-on-year.
If so, Corporate America may report positive earnings for all of 2016, snapping a multi-year losing streak.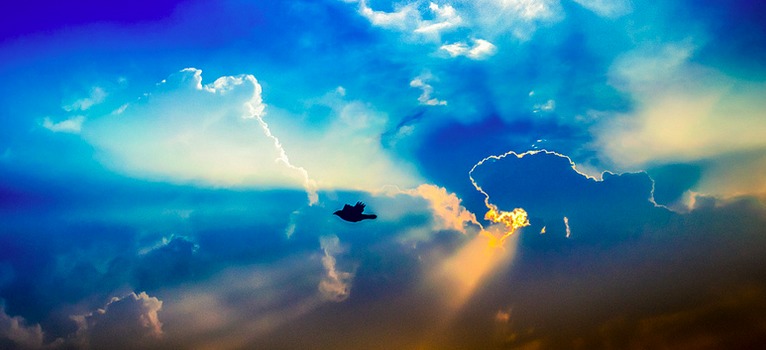 Positive Guidance
On top of that, companies are guardedly optimistic about the outlook in 2017.
Of the 500 companies that have reported so far, more CEOs have raised guidance this earnings season than have lowered it, according to an analysis by the Bespoke Investment Group.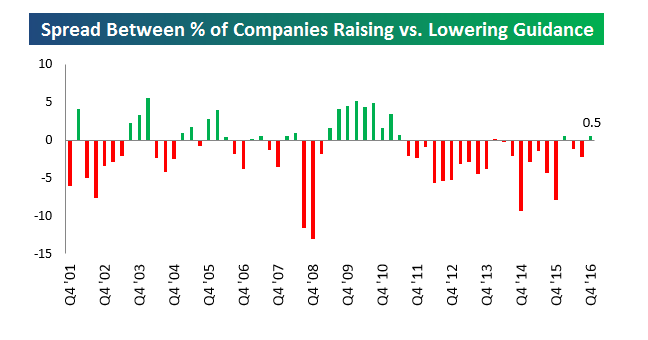 Rich Valuations
Whether the earnings rebound translates into higher stock prices is another matter.
US stocks, with the Dow Jones Industrial Average now hovering around the 20,000 mark, are anything but cheap.
According to FactSet, the S&P 500 trades at roughly 21 times the past 12 months of earnings. The 10-year average is about 16 times earnings.
Trump Factor
Then there's the policy fog surrounding President Trump, whose administration has thrown stun grenades into US markets with a string of surprise executive orders and policy statements.
Trump has driven down the stocks of individual companies with negative tweets.
Meanwhile, his sudden immigration ban on refugees and people from predominantly Muslim countries has hammered airline stocks.
No surprise, then, that mentions of Trump have spiked in earnings conference calls, according to CNBC.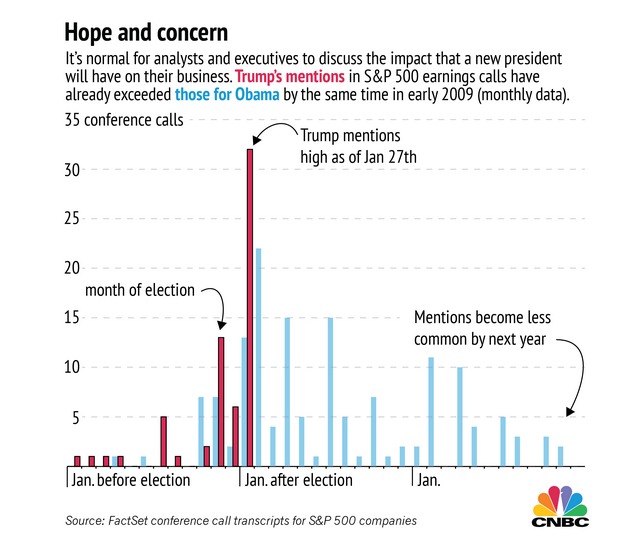 Takeaway
The good news: US corporate earnings have rebounded after a long dry spell.
The not-so-good news: Stock valuations are historically rich.
And, in my opinion, it may take time for investors to get an accurate read on the economic implications of the new Trump administration.
Photo Credit: Sunny M5 via Flickr Creative Commons