China's expanding middle class has sparked the mother of all travel booms.
The question for investors is how to play it.
There's no denying that Chinese millennials and wealthier consumers want to see a bit of the world.
Chinese Exodus
The number of Chinese outbound tourists hit 120 million in 2015, almost twice as much as the US figure.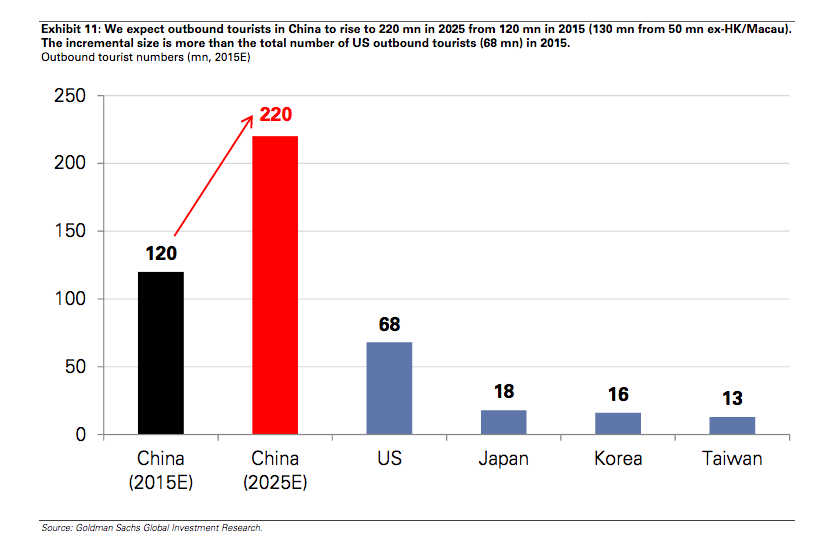 Goldman Sachs forecasts that volume of travelers will swell to 220 million by 2025.
Smart Plays
If you think Goldman Sachs' bullish forecast is on the mark, there are a couple of ways to invest.
The first approach is to invest in Chinese tourism companies that are listed overseas and available to overseas investors.
Ctrip.com (CTRP) offers online services and has a 80% of the market, thanks to its strategic partnership with second-ranked Qunar.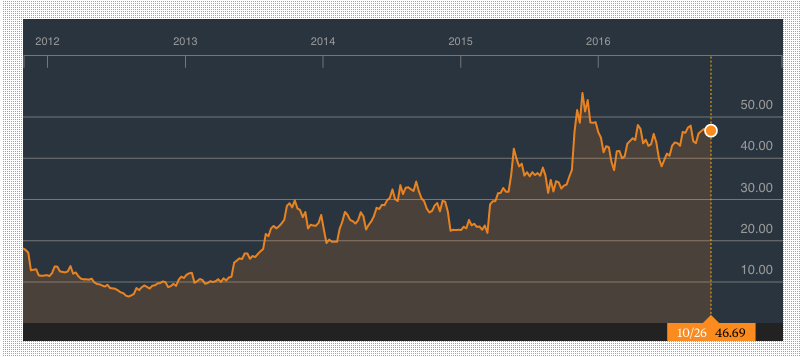 The Chinese giant also has a tie-up with Priceline (PCLN), which has widened its access to hotels and other travel companies outside of China.
Ctrip.com has an ADR traded in New York, as does China Eastern Airlines Corp. Ltd. (CEA).
The shares of major carrier Air China (753: HK) trades on the Hong Kong Stock Exchange, which is easy for foreign investors to access.
Big Spenders 
Another way to get exposure to the Chinese travel boom is to take a look international hotel chains and tourism companies
Walt Disney Co (DIS), operates theme parks in Hong Kong and Shanghai.
Meanwhile, Hilton Worldwide Holdings Inc. (HLT) runs more than 50 hotels on the mainland, Hong Kong and Macau.
Priceline and Expedia (EXPE) also do quite a bit of business in China.
Takeaway
In my view, the stunning rise of Chinese tourism will be one of the great business stories in coming years.
And I think investors have a number of choices if they want exposure to this mega-trend.
Photo Credit: byeangel via Flickr Creative Commons