There's something interesting going on with Russia.
The VanEck VectorsRussia ETF's (RSX) tight correlation with oil seems to have broken down over the last few weeks and looks like a bullish set-up, in our opinion.  
Based on our view, we've suggested that investors avoid emerging markets that were tied to energy, because oil had already run up so much from its lows.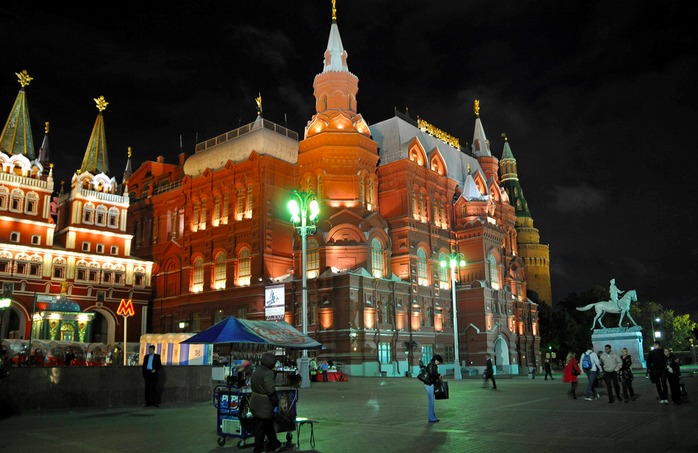 New Dynamic
But the situation in August may have changed.
Notice the tight correlation between Russia stocks and oil from mid-May through the end of June in the chart below.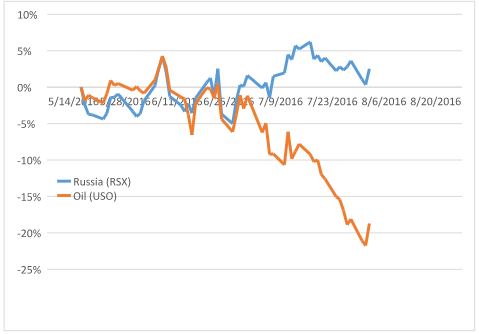 The relationship broke down through the month of July as oil fell about 20%, while Russia equities stayed breakeven or better.  
Stock Rally?
This makes us think that if oil bounces back at all in August, there may be a rally in Russian stocks.  
Some commentators have made the case that a recent tax overhaul for the oil and gas industry in Russia has improved corporate margins, which may explain the resiliency in Russian stocks.
Now let's look beyond Russia.
Additional sectors that, in our opinion, may be attractive are the iShares MSCI South Korea ETF (EWY), the Utilities Select Sector SPDR ETF (XLU), the First Trust Dow Jones Internet Fund (FDN), and the iShares US Defense & Aerospace (ITA).
South Korean stocks had a recent breakout above resistance, then pulled back and held support, and now looks poised to rally, in our opinion.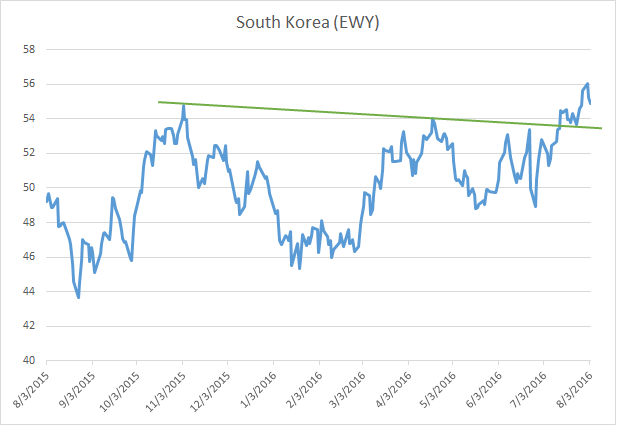 Low Rates
The Utilities sector has had a great run this year and we think the low interest rate environment and continued political and economic uncertainties will cause this sector to continue to be a favorite for investors who seek a safe haven and dividend yields.
The First Trust DJ Internet Fund contains many of the high-flying growth companies that draw so much media attention. Its largest holdings include Facebook (FB), Amazon (AMZN), Google (GOOG), and Salesforce.com (CRM).  
Through the current second-quarter earnings season, many e-commerce companies have been significantly outperforming analyst estimates, which in our view could propel the stock performance of this group higher this month.
 
Photo Credit: Dennis Jarvis via Flickr Creative Commons