There are plenty of cross-currents at work in the US stock market at the moment.
The major indices keep bounding from one record high to another, defying a sluggish US economy and declining corporate profit growth.
In volatile times like these, it's wise to keep one's feet on the ground by looking at the data.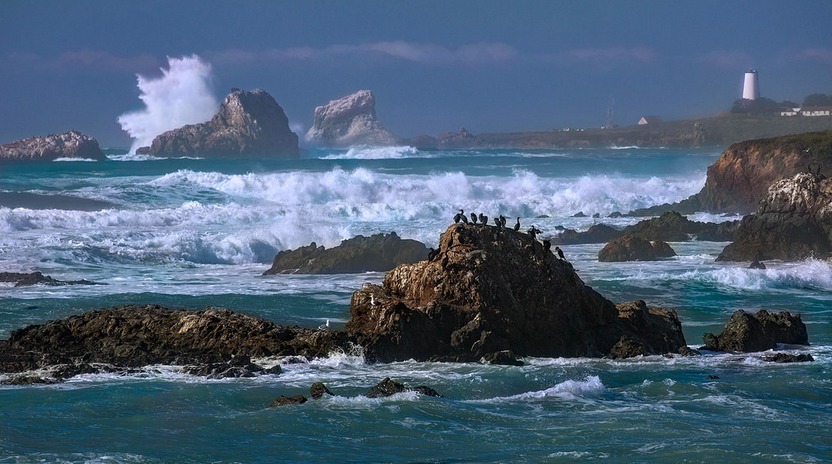 Here are five charts that may offer interesting insights into where stocks are heading for the rest of 2016.
Mighty Tech
Tech stocks have had a terrific run this year.
Consider the Technology Select Sector SPDR Fund (XLK), the exchange traded fund with the greatest weighting in the S&P 500.
It has touched its highest levels since 2000.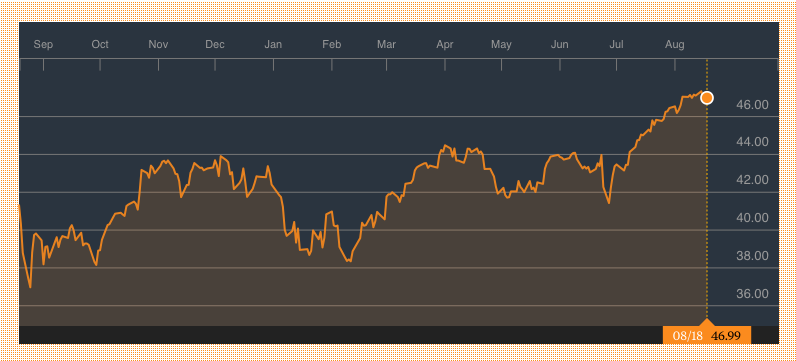 As of August 18, the tech-laden Nasdaq has gone 37 trading days now without posting back to back daily declines, according to Bespoke Investment Group.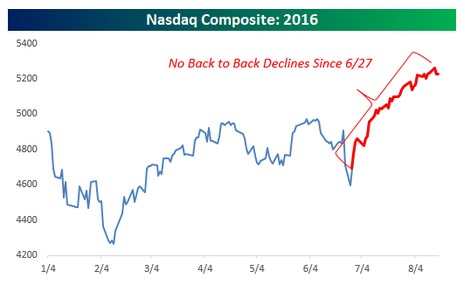 Dividend Plays
Investors have bid up dividend stocks to lofty levels.
Small wonder, what with 10-Year US Treasuries yielding all of 1.54%.
What's less obvious is that many companies are dipping into profits to finance dividend payouts.
That may not be a good thing for US corporate competitiveness over the long haul.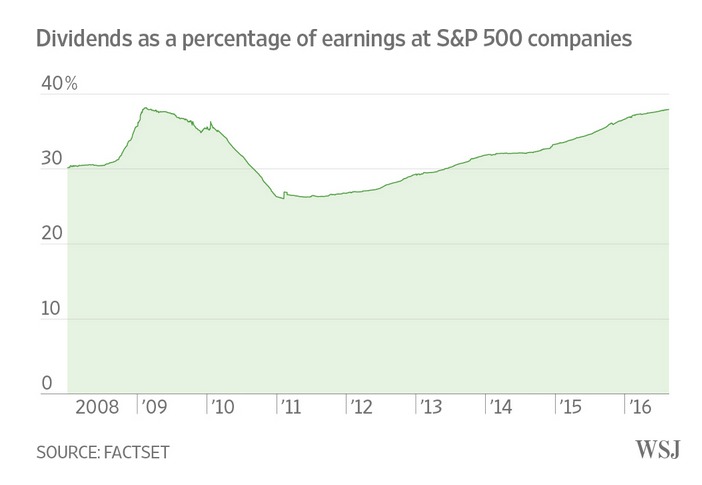 Energy
Oil and gas stocks have been creamed over the past couple of years.
Things have improved this year, though energy stocks have been trading sideways this summer.
Good news: They seem to have moved meaningfully above their 50-day moving average.
Take a look at this Bespoke Investment Group chart of the Energy Select Sector SPDR ETF (XLE).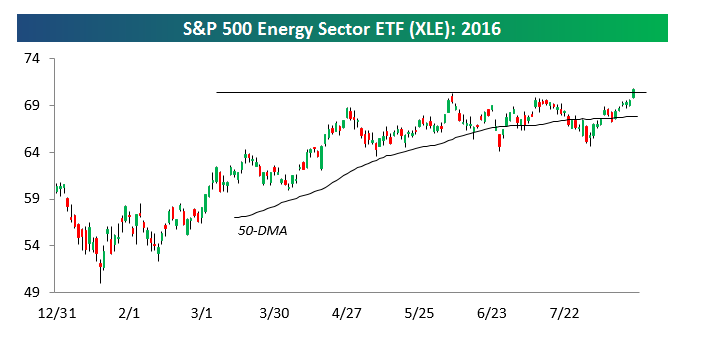 Bull Power
Stock valuations are also at record highs.
In July, Bank of America Corp. noted that of the 20 measures it uses to size up S&P 500 Index prices, 14 are above historical averages.
Even so, the market continues to show surprising strength.
Consider: The ratio of stocks on the New York Stock Exchange and the Nasdaq hitting 52-week highs has surged to record levels versus 52-week lows.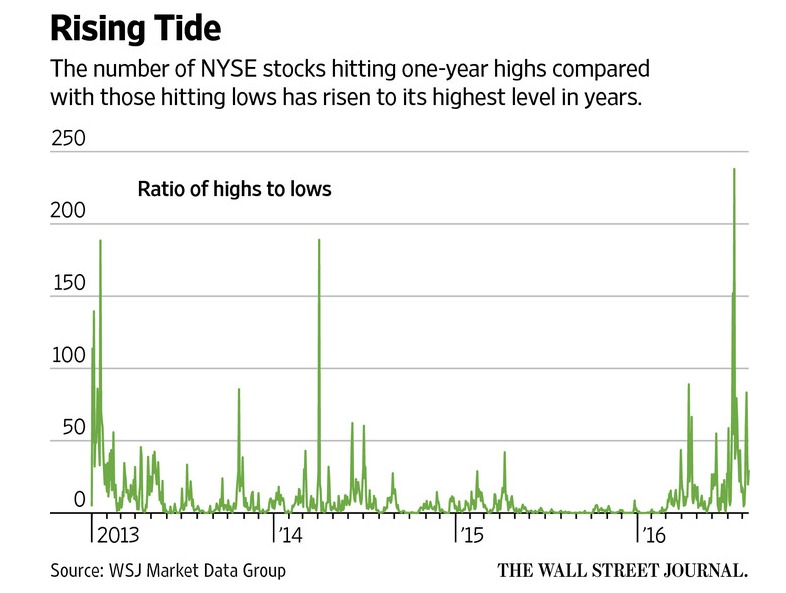 Takeaway
The market started the year in tank.
Yet here where are in late summer, and the S&P 500 Index is up 7.5% on the year as of August 18.
Such are the roaring riptides of the US stock market this year.
Photo Credit: Malcolm Carlaw via Flickr Creative Commons