Investors are making a mad dash for emerging markets.
In recent weeks, there has been a stampede of cash into stocks and bonds in developing economies in Asia and Latin America.
The attraction? Emerging market stocks, beaten down over the last year, are looking attractive on a valuation basis.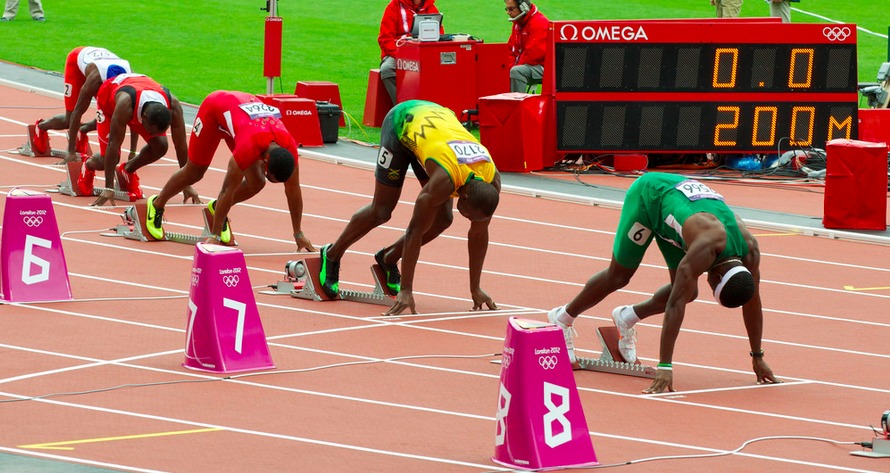 Valuations
Emerging market stocks stocks trade about 12 times their future earnings, according to BofA. American stocks, meanwhile, fetch about 17 times future earnings.
The iShares MSCI Emerging Markets ETF (EEM) is up 11.5% for the year through July 25. Not too shabby
Yields Gap
Money is also flowing into emerging markets, and it's not hard to understand why.
Just look at the gap in yields between developing nations and emerging markets.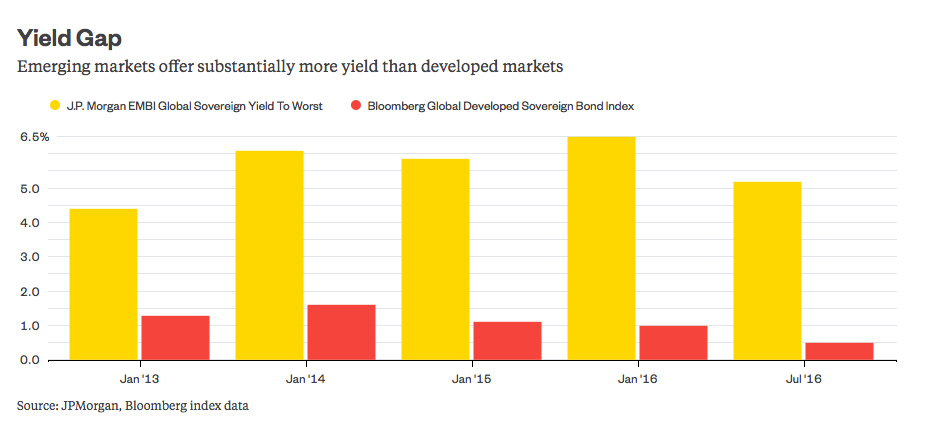 Risks
Emerging markets aren't without risks.
As Bloomberg Gadfly points out, Brazil's debt has exploded.
More broadly, the external debt of developing economies has tripled in the last 10 years, according to Moody's.
Takeaway
Historically, low interest rates in the rich world and a rebound in commodity prices have made emerging markets attractive again.
Investors' capital is pouring into emerging market stocks and bonds.
There are risks, but in the mad dash for returns, emerging markets are an attractive destination.