The price rebound in oil prices this year has provided plenty of merriment for energy investors.
Oil prices have gained about 30% this year and both West Texas Intermediate, the U.S. benchmark, and Brent crude, the global benchmark, traded above $50 in early June.
Yet, the commodity rebound is far deeper than just oil.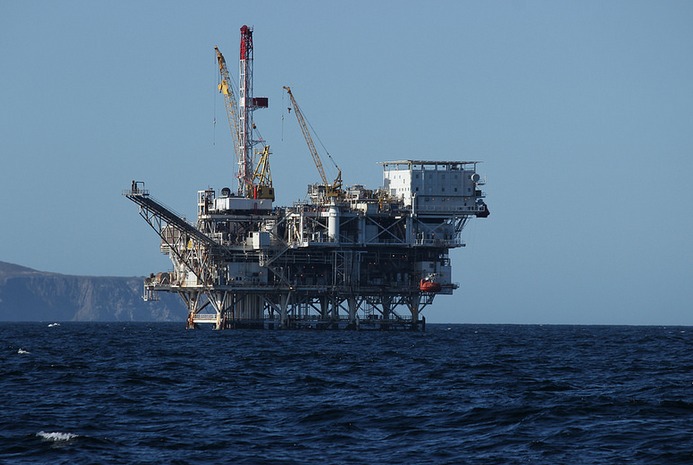 Deep Rebound
Prices for coffee, corn, orange juice, gold and silver are up more than double digits so far this year, according to an analysis by Bespoke Investment Group.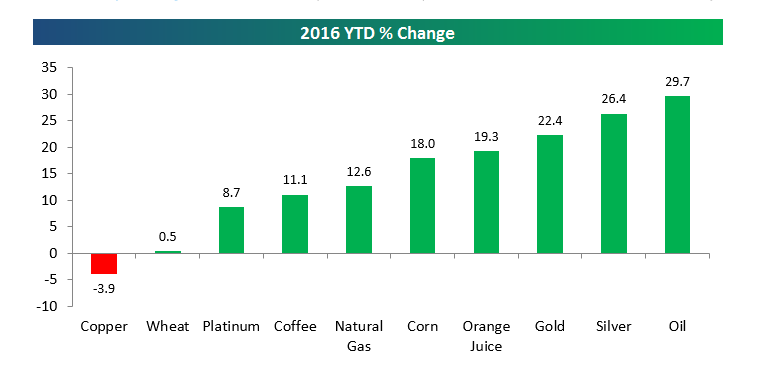 The big outlier is copper, down 3.9% for the year.
Bullish Outlook
That said, fabled investor Mark Mobius with the Templeton Emerging Markets Group thinks the commodity rebound is just getting started.
The sell-off in 2014 and 2015 was overdone, according to Mobius, who said in May that he's piling into raw material stocks, particularly in China.
While Chinese economic growth has slowed, its housing market is still vibrant, providing sustained demand for construction materials.
Oil prices, meanwhile, have gained 30%-plus this year and the IEA (International Energy Agency) sees the crude oil supply and demand gap narrowing by yearend.
Risk Factors
What could mess things up?
In my view, there's always the risk of an unexpected shock in an already weak world economy.
In April, the International Monetary Fund (IMF) lowered its forecast for global growth in 2016 to 3.2 percent, given the slowdown in China as well as weak growth in Europe and Japan.
Takeaway
But I think that, after two brutal years in the commodity markets, things are looking up.
All manner of raw material prices have snapped back, albeit from depressed lows. Even so, in my opinion, this recovery could be a short one if a weak global economy takes a turn for the worse.
Photo Credit: edward stojakovic via Flickr Creative Commons